Guide for Road Trips in India With Safe Travel Tips
A road trip is more than taking your vehicles out on impulse and braving the roads. You need to plan thoroughly about your destination, the weather of the roads, the best route to take, your traveling partners, whether the terrain allows for you to travel or not, and more.
The summer is perfect to go on a road trip adventure across India with lovely destinations like Leh-Ladakh in the North, Kanyakumari in the South, Thar desert in the West, and beautiful Seven sisters in the East.
Get affordable flights from Canada to India and save on your travel expenses with airfarebooking.ca. Our team of veteran experts is available 24*7 to help you with diverse locations for an exhilarating travel experience. 
Essential Safety Tips And Checklist for Indian Roads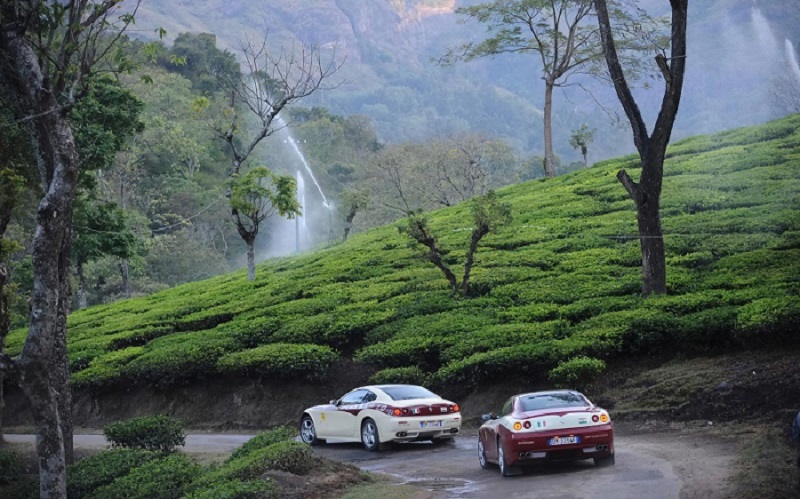 Choosing Your Ride: As India offers a great number of terrains and so it is of utmost importance to choose a ride that fits your travel plans. If you are looking for a long highway road trip then an SUV or if you are looking for something more thriller than an Off-road vehicle and such. If you are planning for a motorbike experience then a bike that gives you comfort is a must.
Travel Destination and Time: Choosing an appropriate time and destination is also a must for you. As India boasts of being a peninsular nation, the diverse geography ensures of travel season in some parts of the country all year round. Find your travel destination and the best time to visit there before making other preparations to have an amazing time.
Duration: Feel the bliss of a truly wonderful road trip as you go around exploring the villages, towns, and other attractions in between the starting and ending destinations of your journey.
Journey Companions: Many people love solo traveling but if you are out on the road then having a traveling companion is beneficial in many ways. Choose to pair up with like-minded travelers who have the endurance for long drives and are eager just like you to explore new places in India.
The Drive and Rest Balance: There are many ways to calculate your rest time and the time to visit your planned locations while hitting the road. A proper balance between driving and resting helps you enjoy your vacation to the fullest.
Tolls and Police Check Post: If you are traveling between states in India then getting a few tolls in your way is no big feat. Keep change on you and if possible check for toll rates before starting your journey to avoid wasting your time haggling over there. Also, keep your vehicle and personal documents within reach if demanded on the Police checkposts.
Spare Fuel: If your travel itinerary has many fuel stops available then carrying spare fuel is only a hassle. Avoid extra carrying extra fuel and if necessary, use a Jerry can with a tight seal and add a small extinguisher as added security.
Keep People Informed: Travelers often face this problem on roads that they lose communication either due to low connectivity or other reasons. And as such keeping your loved ones informed beforehand is a good idea.
Do Not Fear The Unknown: Take a leap of faith and avoid the highways while enjoying the beauty of less-traveled roads and witnessing the delightful Indian villages and towns. Enjoying casual chit-chat with strangers over a cup of coffee is refreshing in its own way.
Plot Your Route and Be Wary of the Navigation System: As the navigation is comparatively poorer in regions that are farther away from major cities, plotting your travel route ahead of time will prove to be useful to you. Also, check your route and travel duration with locals when stopping to get an accurate idea about how far or close you have to go before completing your journey.
Airfarebooking brings you these tips that are followed by many and have aided in making their road trips memorable. Get the best travel vacation packages to India from Canada as you pack your bags and book your vehicle for the journey. 
Necessary Equipment
There are some things that you should add to your list of travel things. These are shared below for you to have a carefree and lively time. Take a note of these things and add them to your backpack, if not already done. 
Flashlight

First-Aid Kit

Road Helpline Numbers and Service Centre Numbers

Puncture Repair Kit with a Foot Pump

Ice Box

GPS or Navigation System

Satellite Phone (only necessary if traveling to remote locations)
Airfarebooking wishes you to have the best road trip experience in India. We offer flight booking services from Canada to India with guaranteed low airfares and 24*7 customer support to make your vacation plans come true. Book air tickets online from Canada to India this holiday season and enjoy the lovely travel destination, India.
Also Read: Benefits of Early Flight Bookings for Summer Holidays