Ultimate Guide About Carry-on Weight Limit For International Travelers
Traveling to any distinct place is like a small getaway from your everyday life. It fills your heart with joy and soul with a much-needed thrill. One can explore so many new places, authentic cuisines, traditions, languages, and cultures just by traveling to a place. Although, it's all only fun and games as long as you plan everything accordingly. One of the most important parts of every traveler's life is airport clearance. And if you are a first time international traveler then we've got the ultimate guide for you about carry-on weight limit for international travelers. Additionally, if you are looking for affordable flight deals, then visit Airfarebooking today to get cheap flight tickets to Canada from India.
People often think that as long as everything fits in their carry-on bags, there are good to go. However, that's not exactly the case. As an informed traveler, you must be aware that airlines have carry-on weight limits. And avoiding checked baggage can be easily done on domestic flights, but on an international flight, things might get messy. So, if you are traveling internationally, then packing your stuff in an approved-size of carry-on may not just be enough. Therefore, to ensure that you have a hassle-free international travel experience, we have got the perfect guide about carry-on weight limit for international travelers. Furthermore, you can book affordable flight tickets from Canada to India and head to your first-ever solo trip.
Does the Carry-on Bag Have Weight Restrictions in International Carriers?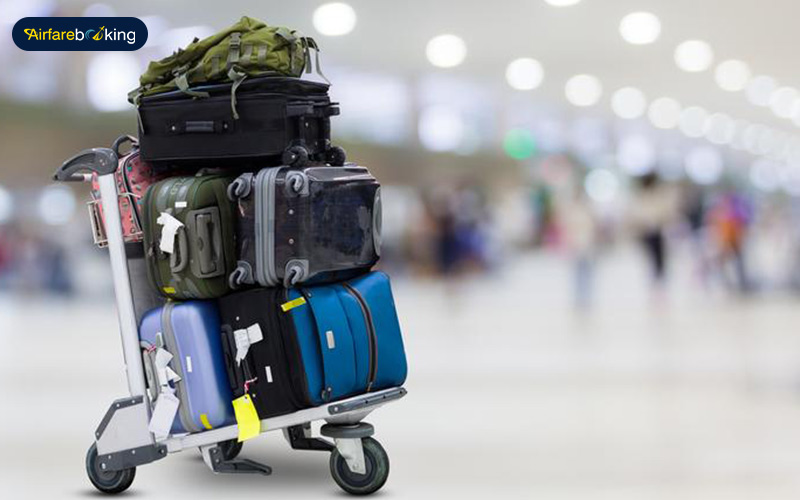 Yes, there are certain carry-on weight restrictions on some international carriers. On these international carriers, there are rules and restrictions on what a passenger can carry, can't carry, and how much to carry while boarding. There are often times when airlines that limit the weight of carry-on bags will ask the passenger to weigh their bag at check-in and if they can't find any gate-check option they will charge you a heavy fine for overweight carry-on luggage. Therefore, we suggest you check airline regulations more carefully and pack your carry-on and checked luggage with the lowest weight allowance for all flights.
What is the Carry-on Weight Limit for Different Airlines?
Every airline has different restrictions for carry-on weight limit. Here's a compiled list of different airlines with a carry-on weight limit in economy class:
Air New Zealand: 15 pounds
ANA: 22 pounds
American Airlines: 40 pounds
Delta Airlines: There are no carry-on weight restrictions on most Delta Airlines flights
Swiss: 17.6 pounds
Singapore Airlines: 15 pounds
Air Canada: 22 pounds
Emirates: 15 pounds
British Airways: 51 pounds
Korean Air: 25 pounds
Lufthansa Airlines: 17.6 pounds
Hawaiian Airlines: 25 pounds
Qantas: 15 pounds
Virgin Atlantic: 22 pounds
KLM: 26 pounds
United: There are also no carry-on weight restrictions on most United flights
Besides this, if you are planning a small getaway then you can just simply book direct flights from Canada to India from Airfarebooking.
Things that are allowed in a Carry-on Luggage
As a traveler, you must be aware of the fact that what you put in your carry-on luggage is restricted and well-regulated. In general, whether it's any airline, the passengers are not allowed to bring liquid containers, aerosol, paste, gel, or cream of more than 3.4 ounces through security. Just to be on the safe side, make sure that you recheck the specific rules of your airlines so don't have to throw away your precious things.
Useful Tips and Tricks to Know Before Flying Internationally
The aforementioned carry-on weight limit is for economy class passengers. The limit can be extended if you want to travel in a Business class or First class.
Always make sure the carefully check mentioned baggage weight on the official website of the airline. Also, if the airline has provided any related information make sure to stick with that before you start packing.
In order to avoid any extra charges, make sure to weigh and measure your luggage properly before your flight.
Besides to a single carry on some of the airlines permit passengers to bring an additional personal handbag for personal items such as laptops.
There is always the possibility that the rules or regulations may have changed, hence it's always better to check it before you pack.
You can also book cheap flights to India from Canada from Airfarebooking to get astonishing flight deals.
Is there any Specific TSA Carry-on Size Mentioned?
No, there isn't any specific standard TSA carry-on baggage size mentioned. The carry-on size generally varies from airport to airport because of the different X-ray machines. If you want to be sure about your carry-on size luggage then just simply follow the size mentioned by the airlines that you have booked.
What are the Things that are Allowed as a Personal Item?
There are some airlines that allow their passengers to carry a personal item in addition to their carry-on luggage. A personal item can be a handbag, purse, briefcase, or laptop bag. However, remember that your personal item should be small enough that it easily fits under the seat in front of you.
Check Out These Tips and Tricks to Fill your Essential in a Carry-on Only
Wear Heavy Clothes: As we know that there are clothes are very heavy such as sweaters and jackets. And because of their large size, they cover more space in the luggage. Hence, it is a better idea to just wear them instead of packing them in a bag and then you can just simply put anything else in that created space.
Fill your Pockets: If you are traveling with some heavy items then just fill your pockets with such small and heavy things that can fit in your pockets.
Try to Pack Less: Remember there will be a time when you might have to leave your favorite clothes and shoes at home. So, it's better to make up your mind beforehand and only take the necessary things that you'll need on your trip.
Compress: You can also pack the items in small compressible bags and then put them in single luggage. This way you can limit the size of your luggage.
In conclusion, the next time you are going to book an international flight, remember to keep an eye on baggage size and weight limit as it can help you save a lot of money. Additionally, you can also take your first pocket-friendly international trip by simply booking cheap flight tickets to India from Canada from Airfarebooking.
Also Read: Enjoy the Finest Dining in These Luxurious Restaurants of Mumbai