Enjoy the Finest Dining in These Luxurious Restaurants of Mumbai
Mumbai, the City of Dreams, is always open to curious travelers from around the globe and welcomes thousands of guests each year. With the historical monuments, well-known picture halls & theaters, and lovely beaches, Mumbai offers it all and more. Do you know what's the most important thing for a fulfilling vacation? It's a fine dining experience of the local cuisines that you may or may not have enjoyed before. Every curious traveler loves trying new items to satiate their taste buds when they are enjoying their vacations to the fullest. Mumbai is all about the nightlife, culture, and food if explained in brief. Every foodie visiting here has left with his/her tummy full and heart satisfied. In this article today, we have brought you some of the best fine dining places in Mumbai that have their special traits. Also, book your air tickets direct flights from Canada to India easily on Airfarebooking for the next adventurous trip. 
Leopold Café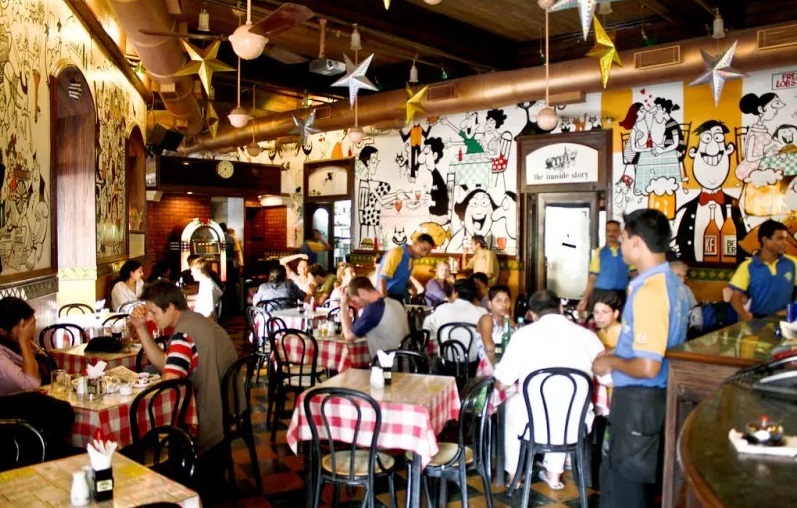 The café is popularly known as Leo and it is one of the oldest fine dining joints in the city. The café first opened up in 1871 and has many stories spun around its mysterious past. If you are visiting Mumbai and wondering where you can get a good meal then the Leopold café is a fine choice. Some of the best and must-have dishes to enjoy are Leopold vegetarian spaghetti, red pepper chicken, prawn chili, and soy wine chicken. You can enjoy many others of their specials to understand how the cuisines have developed here for the last one and a half centuries. 
AB Celestial
The first floating restaurant of Mumbai city, AB Celestial is definitely a place to visit and enjoy a romantic dinner with your better half. The restaurant is especially popular amongst couples to celebrate their date nights and special occasions like anniversaries. You can select your meal from a number of cuisines like European, Continental, Asian and Indian. The restaurant is located near Bandra Worli Sea Link, on Bandra Reclamation Dock. 
Is your mouth craving for these tasty dishes and the curious traveler in you wanting to jump ship? Book flight tickets to India from Canada easily on Airfarebooking. 
Yazdani Bakery and Café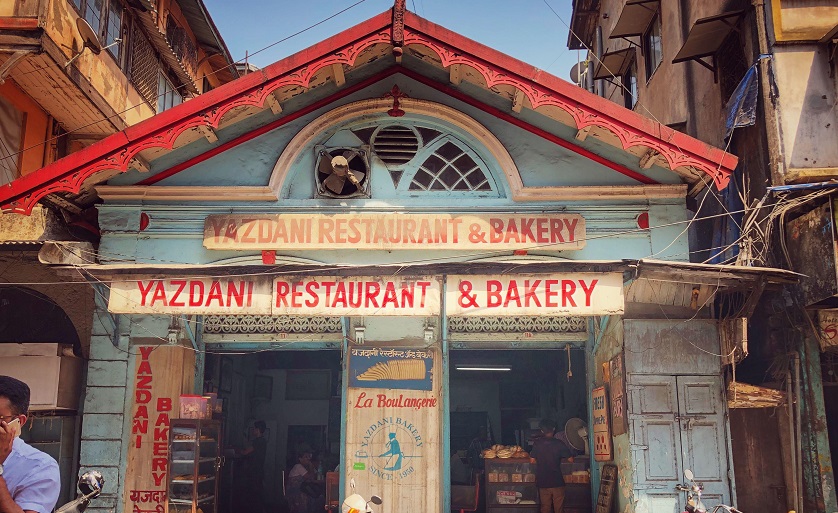 The original Parsi café has the original interior as it did during its first opening back in the 1950s. The interior has classic curling images lining the walls with original dinnerware and quaint staff. The specialty of this place is Brun Maska, freshly made white buns that are silky with butter, and also the daily specials like 'Firey ginger Cookies'. Make sure that you enjoy a meal here on your next trip to Mumbai. 
Wasabi by Morimoto
Enjoy the amazing Japanese culture and cuisine at Wasabi by Morimoto in Mumbai. The restaurant is among Asia's top 50 and the "Iron Chef" Masaharu Morimoto brings out the finest ingredients and dishes for you to enjoy. Some of the menu items are black cod miso, flounder carpaccio, and seared teriyaki Kobe steak. Enjoy your food with the Japanese-style lighted interior having cherry blossom displays. 
The Bombay Canteen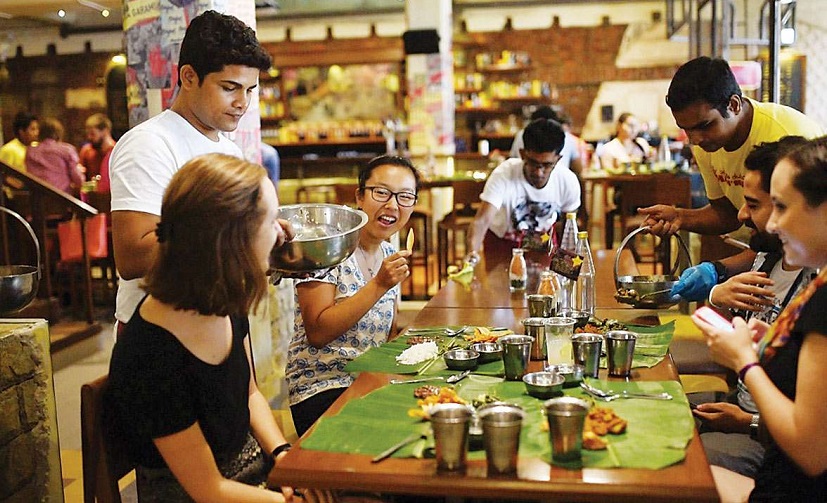 Mumbai or Bombay has long been a city with its dark past and mysterious ways. And the Bombay Canteen has been a part of this amazing history for the last 60 years. The restaurant has maintained its unique style with a vintage signboard, long tables, patterned flooring, and buzzing chatter of people. The locals, as well as international guests, enjoy the amazing Indian foods prepared with a Mumbai twist. Enjoy the silky delicious shrimp momos or creamy upma semolina with mushrooms with the amazing Indian drink Canteen Punch (a combination of vodka, kokum fruit, and rose in a brass bowl).
We hope you enjoy getting to try all these and many more different places that are filled with merry vibes. From luxurious restaurants to local street food vendors, Mumbai is a paradise for foodies from all around the globe. Also, it has numerous places for international visitors coming here. If you are planning a vacation to Mumbai this holiday season then get Canada to Mumbai flight tickets online on Airfarebooking at super low rates. You can also enjoy other benefits like heavy discounts and bumper travel packages to make your flight journeys more enjoyable and fulfilling.
Read More :- Satisfy your soul with delicious street food in Amritsar