Best Places to Visit in Mumbai for an Unforgettable Adventure
Mumbai is the city where dreams are born and fulfilled! The uniqueness of Mumbai city is beyond words, from crowded train platforms to the renowned Dabbawalas, multi-millionaires to suburban slums, glittering Bollywood to the iconic vada pav. The best places to visit in Mumbai for an unforgettable adventure perfectly capture the essence of these components.
If you want to experience the "city of dreams" bright effervescence, make sure you go to the right places. To help you with that, we've compiled a list of some of Mumbai's most incredible tourist attractions, which will cause you to fall in love with the city. So get ready to book flight tickets from Canada to Mumbai and come along as we explore the best tourist destination in Mumbai.
Best Tourist Places to Visit in Mumbai
With a delightful experience for all visitors, The City of Dreams truly lives up to its name by incorporating everything from beaches to Bollywood and from nature to nightlife. Mumbai is a city that will help you find what you're looking for by giving you the exact things you require. Some of the breathtaking sites to discover in and around Mumbai are as follows:
1. Gateway of India
The Gateway of India, the top attraction in Mumbai, was constructed in 1924 by George Willet in recognition of King George V and Queen Mary's visit. Visit there in the early morning or late evening to avoid the crowds and enjoy the cool sea breeze with your family. The Gateway of India is situated near the famous Taj Mahal Palace and faces the absolutely stunning Arabian Sea. Utilize the ferry service offered here to see this landmark magnificently from the water, and you can also explore other key sights close by.
The best thing, though? This famous structure, which is sometimes referred to as the Taj Mahal of Mumbai, is beautiful and you don't have to spend a dime to appreciate it. There are also a lot of well-known locations in Mumbai that are free to visit. So, book visit Airfarebooking today to book cheap flight tickets from Canada to Mumbai.
Location: Apollo Bandar, Colaba
Timings: 24×7; every day
Entry Fee: Free entry
2. Elephanta Caves
Take a tour of this UNESCO World Heritage Site in Mumbai and be astounded by the enormous, centuries-old rock-cut caves. There are two caverns that show Buddhist construction and five caves that are devoted to the Hindu god Shiva. To get to this area of Mumbai, you must ride a ferry for an hour from the Gateway of India.
Surprisingly, taking the ferry is one of the nicest things to do in Mumbai because you can take in the city's natural beauty. Those who don't want to climb can ride the toy train at the entrance for a tour of the caves.
Location: Gharapuri
Timings: 9:00 am to 5:30 pm; closed on Mondays
Entry Fee:
Citizens of India, Bangladesh, Afghanistan, Bhutan, Myanmar, Pakistan, Nepal, Maldives, Sri Lanka, & Thailand – ₹10 per person
Other foreign citizens – ₹250 per person
3. Chhatrapati Shivaji Terminus (CST)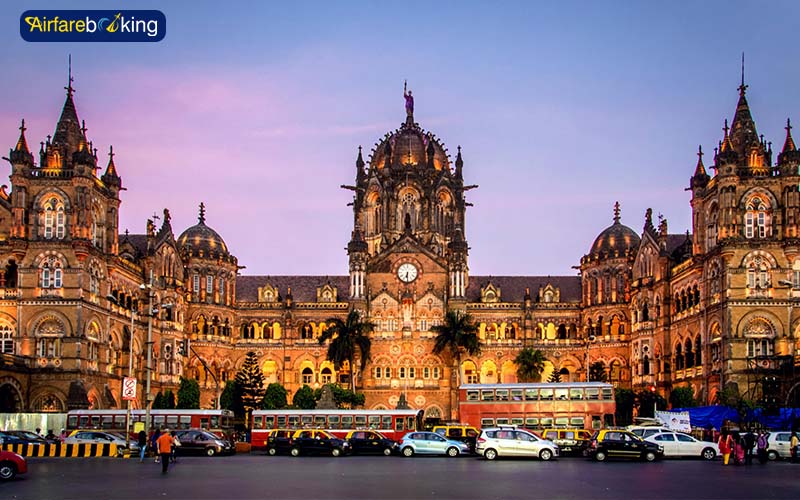 Chhatrapati Shivaji Terminus is another Mumbai landmark listed on the UNESCO World Heritage List. This building, which was constructed in 1888 during the British colonial era, is a magnificent illustration of Victorian-Gothic architecture. While you're here, don't forget to take a photo with your family and kids. And guess what? The stunning CST in India is the structure that is photographed the most, second only to the Taj Mahal!
After finishing your trip, treat yourself and your loved ones to some delectable meals. Mumbai offers a wide range of dining alternatives, including costly restaurants, buffets, and fine dining. Additionally, you can visit Airfarebooking to book direct flights from Canada to India.
Location: Chhatrapati Shivaji Terminus Area
Timings: Every day
Entry Fee: N/A
4.  Red Carpet Wax Museum
Have you ever imagined yourself in a selfie with Barack Obama, Michael Jackson, Harry Potter, or any other celebrity? Yes, you did read that correctly. Visit the Red Carpet Wax Museum in the city of dreams to live your dream. It features lifelike wax sculptures of well-known figures from a range of fields, including science, politics, sports, and world cinema. Take selfies with your favorite icon and make your friends jealous by sharing them on social media.
Location: Amrut Nagar, Ghatkopar West
Timings: 09:45 am to 09:30 pm; every day
Entry Fee:
Weekdays – ₹250 per person
Weekends – ₹350 per person
5. Chhatrapati Shivaji Maharaj Vastu Sangrahalaya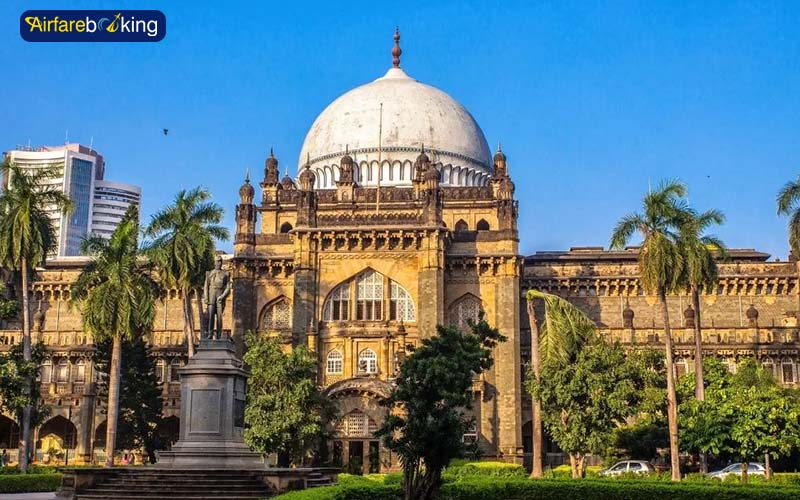 Chhatrapati Shivaji Maharaj Vastu Sangrahalaya, one of the well-known locations in Mumbai that demands your attention as a center of entertainment and study, boasts a great Indo-Saracenic architectural style. The museum was originally known as the Prince of Wales Museum since it was created to honor George V, the then-Prince of Wales, a visit to India. If you're interested in learning about the history of the country, you must visit this magnificent museum, which has around 50,000 pieces and won the 2010 UNESCO Asia-Pacific Heritage Award.
Location: Mahatma Gandhi Road, Kala Ghoda, Fort, Mumbai
Timings: 10:15 am to 06:00 pm, Monday to Sunday
Entry Fee: There are a number of packages available for Indian adults, foreign adults, Indian seniors, children (5–12 years old), students, defense personnel, and groups of Indian tourists (15 and more). There is a range of 60 to 700 INR. The price for photography without a tripod is INR 100.
Wrapping Up
Mumbai offers those looking for an amazing journey a bustling and diversified playground. This city provides a wide variety of fascinating locations to explore thanks to its fusion of cultures, rich history, and modern developments. So, book online flight tickets from Canada to Mumbai with Airfarebooking and live your big Mumbai dream.
Also Read: Exploring the Diverse Culture of India Through Food