Ukraine and Important Points to Know About the War
Ukraine is going through callous times. The destruction, casualties, trauma, and tears that war brings to innocents take ages to recover. A war-struck area ends up worse than even a city affected by any natural disaster.  
Airfarebooking helps travelers book international flights from Canada to India, but at such times, our heart goes out to those stuck in this awful situation. So, we wish to update our readers about the situation in Ukraine.
About Ukraine
Ukraine is a beautiful country in Eastern Europe, and it is the second-largest country in Europe after Russia. Ukraine is at war with its neighboring country Russia, which shares borders at the east and north-east sides of Ukraine. Ukraine has a population of over 44 million. 
Ukraine is famous around the globe for its diverse landscape, well-preserved culture and tradition, beautiful people, and a terrible nuclear disaster of 1986. The most explored cities of Ukraine are Kyiv, Lviv, and Odesa, and Kyiv is the capital of Ukraine.
Thousand of international tourists visit Ukraine every year to pursue medical studies. Since Ukraine provides good quality education, doesn't have strict criteria for admissions, and the annual fees of Ukrainian colleges are affordable.
Evacuation of Foreign Nationals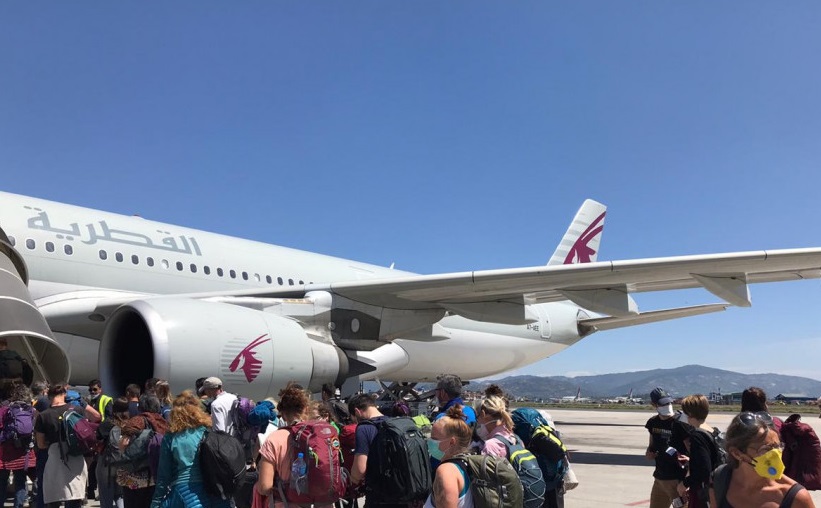 Many countries have started evacuating their citizens from Ukraine back to their home countries. The largest number of evacuations comes from India. They have successfully evacuated about 18,000 Indian nationals from Ukraine, comprising 90% of Indians in Ukraine. India is still putting efforts into bringing the rest of the Indians back to India. Nepal has asked a favor from India to help bring back Nepali citizens who are stuck in Ukraine, to which India has positively agreed.
The efforts of India have motivated other countries as well, and they, too, have started evacuating their citizens. These countries include Morocco, Azerbaijan, Turkmenistan, and Nigeria.
Over 1.67 lakh Ukrainians have fled to Romania as a refugee to save themself from harm's way.
Assassination Attempt on the President
The Ukrainian President, Volodymyr Zelenskyy, is being appreciated by everyone around the globe for being there for the welfare of his country and continuously taking quick action in such a horrible situation. In the past week, Russia has sent three different groups of rebels and special forces to assassinate Zelenskyy. Thanks to the bravery and skills of the Ukrainian Military, their president remains safe from all three attempts.
The case of Nuclear Power Plant
In Ukraine, the Russian military recently seized control of Europe's largest nuclear power plant Zaporizhzhya NPP. The nuclear power plant caught fire because of bombings by the Russian Army. Although the fire in the plant is under control now, it was an agonizing matter because any explosion in the nuclear plant could have led to a massive catastrophe for Europe as plumes of nuclear explosions travel miles away. Leaders of other European nations are also bothered by this reckless action of the Russian military.
Helping Ukraine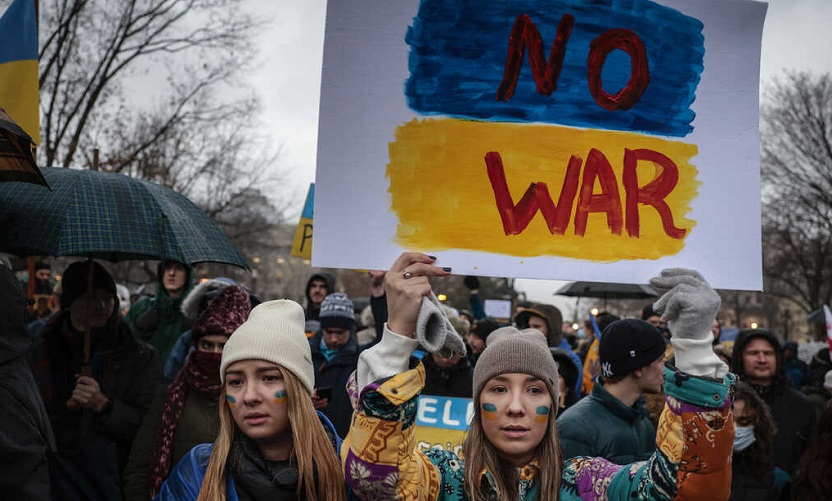 Germany, Netherlands, and America are helping Ukraine with weapons and tanks through the Polish-Ukrainian border. Meanwhile, India is helping with medicines and other medical supplies. The Art of Living Foundation assists Ukrainian natives and foreign nationals in all their centers in Ukraine and nearby countries. UN has also launched two plans to help people with food, medicine, shelter, and protection.  
We pray that the situation in Ukraine gets better soon and the citizens of that country can go back to living a normal life again. If you know anyone looking for flight tickets from Canada to India, our team at Airfarebooking can help them out with cheap deals.
Read More :- Canada-India Travel Eases With New Guidelines from Canada