Dream Landscapes of Quebec during the Fall season
The season of travelers is undoubtedly the season of Fall with its mesmerizing color pallet filling the earth. Travelers enjoy the fall season by indulging in hikes, treks, road trips, and more while enjoying the landscapes, lush flora of their favorite destinations. Even among these heavenly destinations is the place where landscapes change colors every day letting the red, yellow, and orange take over the green foliage and that is Quebec, Canada. 
Airfarebooking brings you the best of Quebec in the Fall to enjoy the lovely sceneries, sunsets, and more. Search for the best cheap flights and complete your packing to quench your curious traveler's wanderlust. Look for places to explore and activities to indulge yourself in when in Quebec.
Here are the best places to enjoy this fall season.
1. Port-Au-Persil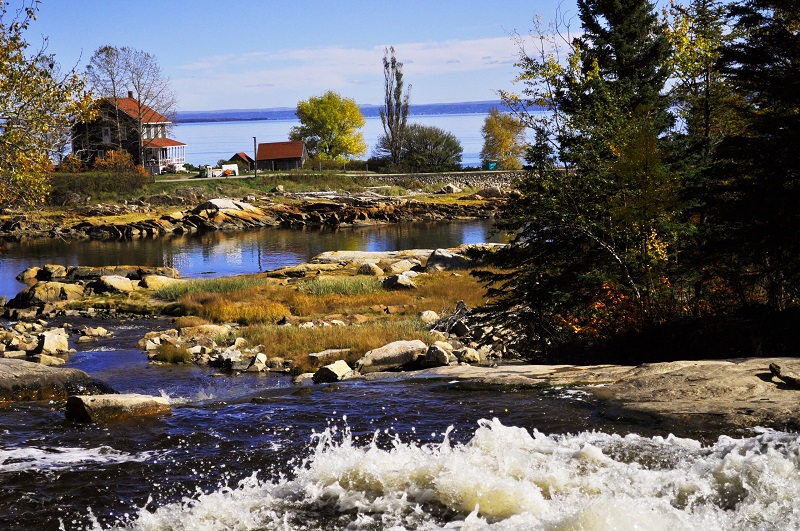 It is a beautiful settlement that is to be visited once the season starts changing its colors. This peaceful village is located on the shores of the St. Lawrence River, between La Malbaie and Baie Sainte-Marguerite, which makes it an ideal stopover for a picnic or an idyllic rural break from the city life.
Indulge yourself in the calmness of the place, stroll around the docks, visit the White Wood Chapel – The Symbol of Port-Au-Persil. Have your perfect weekend getaway in this serene place.
2. Vallée Bras-du-Nord
This outdoorsy location outside of Quebec city only a 15-minute drive away is one of the Quebecer's well-kept secrets. Enjoy the fall colors here when hiking on one of the many trails that it offers. You can also try your hand in other activities like canyoning, mountain biking, canoeing, and also hike the rock wall where a Via Ferrata is installed. 
3. Mont-Orford National Park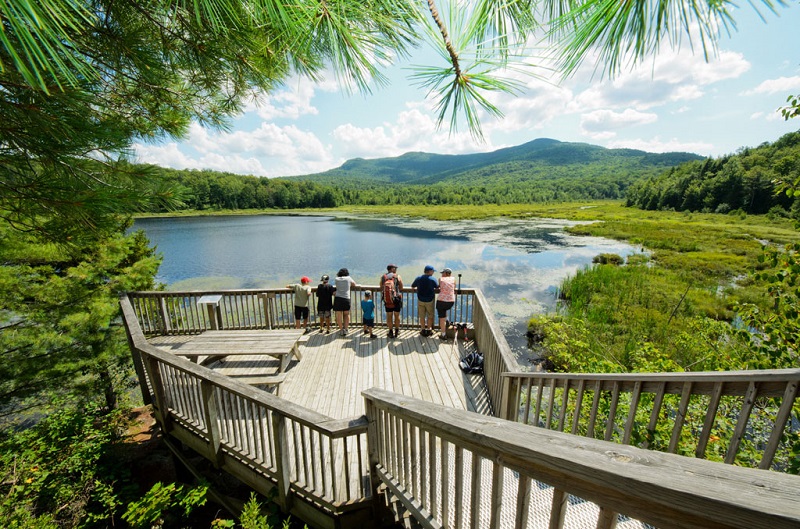 This astounding destination is well reputed for its blazing colors in Fall. It is located in the Eastern Townships and offers more than just picturesque views. The Mount-Chauve Trail (A 10.6 Km loop with the summit being 600 meters above ground) and the Étang-Fer-de-Lance trail ( A 3.5 km passing through the maples groves) are the most popular hiking trails of this area.
Depending on the weather you can take a boat and sail on Lake Stukely or the Cherry Pond to admire the panoramic landscapes that surround this quiet place. Is this getting your heart racing with adrenaline? Plan your trip with Airfarebooking that offers amazing travel packages, offers on last-minute deals, and more. Search for last-minute flights to India when you plan to return after enjoying this beautiful place. 
4. Jacques-Cartier National Park
This beautiful place that is home to one of the most is located only 30 minutes away from Quebec city. The contrast is scenic to view as the valley is covered in deciduous and coniferous trees with the latter remaining green even in fall. Hike in this enchanting place and enjoy the picturesque sceneries. The Wolf, Epron, and the Cascade Trails are all breathtaking with their splendid views making them part of the best hikes of Quebec while the Cascades Trail is also perfect to hike as families. The other attraction of this valley besides hiking, is the river passing through the valley in sections of calm waters and rapids, making it popular among the novices as well as white water enthusiasts.
5. Marais du Nord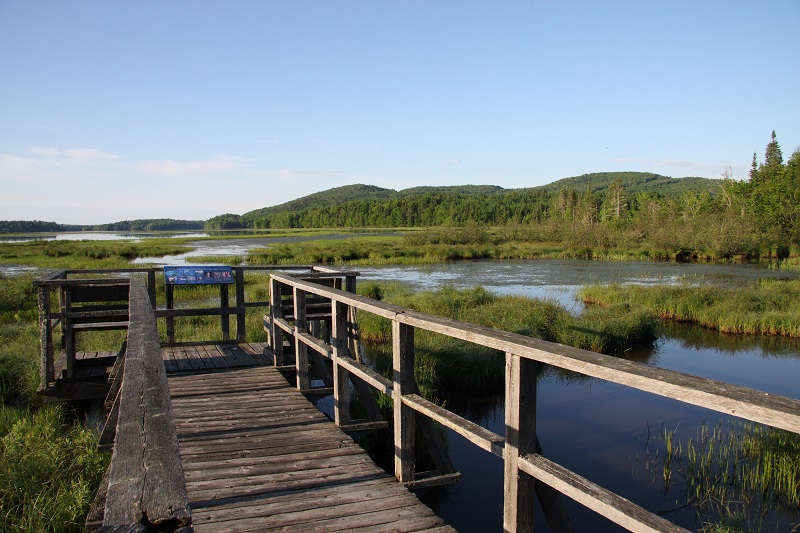 Marais du Nord is known as the sanctuary for bird watchers and is located north of Saint-Charles lake. These wetlands are especially popular because they are home to more than 160 bird species, 33 mammal species, and 10 reptile species making nature lovers want to come here at least once.
These are the popular tourist attractions of Quebec to spend quality time quietly. Bring your friends and family with you or have a nice enjoying the fall winds with these beautiful sceneries. 
Be mindful to plan things beforehand and also pack a camera to forever capture the moments. The wilderness is meant to be explored. Have a blast this Fall. 
Airfarebooking wishes for you to have safe travels and memorable times. Enjoy with your friends and family this fall season and visit your favorite travel destinations. Search and grab travel discounts, holiday packages, cheap flight tickets to India, and more.
Also Read: Most Captivating Theme And Amusement Parks In India