Savoring Pondicherry: 8 Must-Visit Places to Buy Souvenirs in 2023
The picturesque town of Pondicherry, also known as the "French Capital of India," is located on India's southeast coast. Pondicherry is almost included in every traveler's bucket list. But did you know that this blue paradise also serves as a haven for shopaholics? The union territory is home to a coastal promenade and a clear, Mediterranean-style atmosphere. Enter the multicolored bazaars of Pondicherry to find a wide variety of handicrafts, furniture, fabrics, trinkets, and other items. Here is an article about "Savoring Pondicherry: 8 Must-Visit Places to Buy Souvenirs in 2023" for a fun and rewarding shopping experience.
We have compiled this list of the best shopping places in Pondicherry to cater to the needs of all types of tourists. Look around and base your decision on where you want to go and what you want to buy there. Additionally, make sure to visit Airfarebooking to book affordable air tickets from Canada to India.
1. Serenity beach Bazaar
Location: Serenity Beach, Kottakuppam, Pondicherry
Rarely will you hear Pondicherry locals pointing you in the direction of the renowned Serenity Beach Bazaar as you stroll through the city's streets. Do not overlook that. The Serenity Beach Bazaar is located 5 kilometers north of the city and offers shoppers a calm setting among the natural surroundings. Every weekend, traders from around India gather in this location. You can get anything you need here, including jewelry, handmade items, various types of clothing, shoes, bags, ceramics, and decorative items. Your hunger might be sated by the local food merchants that are present at the market.
2. Casablanca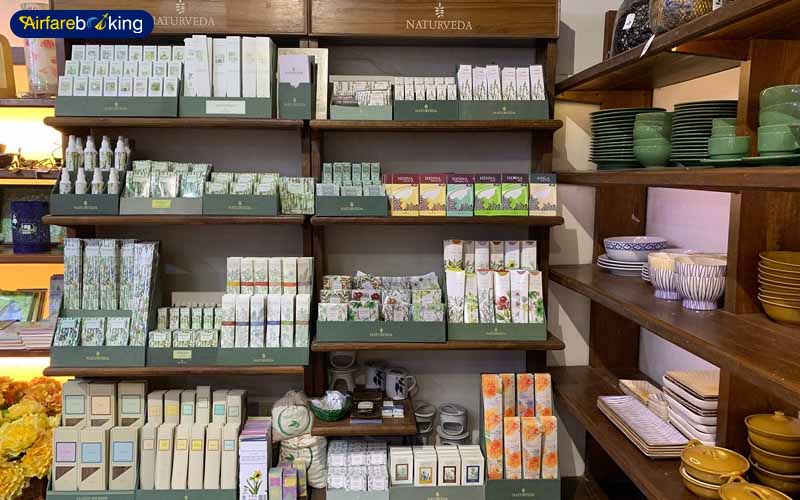 Location: 165, Mission St, Heritage Town, Puducherry, 605001
The name of the city is Casablanca, which translates to "white home" in Portuguese. This three-story, magnificent store in Pondicherry has everything you could possibly need. Casablanca depicts a modern, universal style with a touch of European flare for all kinds of travelers. There is a sizable selection of ready-to-wear clothing for both men and women. Your eyes will be attracted to the bizarre worldwide array of scents. There is also a substantial ceramics department that is artistically and craftily decorated. Don't forget to read the home section as well. Additionally, if you feel a little peckish, try eating something in the tiny cafe and pizzeria that are located in the center of the shop.
3. Cluny Embroidery Center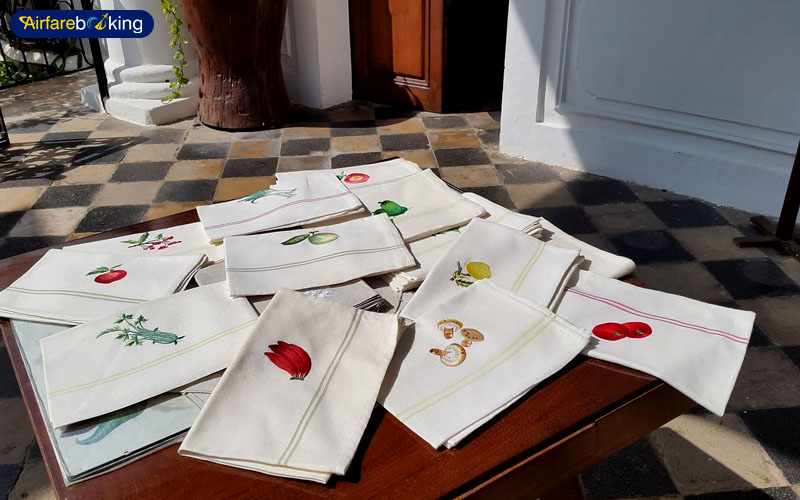 Location: No 46, Romain Rolland Street, White Town, Puducherry, 605001
The Cluny Embroidery Centre in Pondicherry is more of an experience than a shop. The building itself is a stunning illustration of French design. Each purchase enables these underprivileged women to keep producing delicate needlework items like tablecloths and shawls. It is one of the best places in Pondicherry to shop for French goods. Here is one of Pondicherry's premier locations for street shopping. The premier destination for all things traditional is Cluny Embroidery Center.
4. SUND'art
Location: 44 Rue Aurobindo Street, Pondicherry 605001
The best way to sum up SUND'art is to say that it embodies the Pondicherry spirit. While contemplating the streets, you will spend a while in this adorable little shop. There is apparel for everyone, from adults to children, and everything is made by hand. There are plenty of trendy handbags, cuddly animals, and colorful wallets available. No one will be bugging you with time, so you can take all the time you want and buy whatever you want when shopping with your sweetheart.
5. Kalki
Location: 134, Mission St, Heritage Town, Puducherry, 605001
In Pondicherry, Kalki is the top retailer for pure indulgent shopping. Along with beautiful handmade items like pottery and stationery, it also sells jewelry, colognes, cosmetics, and personal care products. It's perfect for a quick visit to pick up some souvenirs to take home! At least once in her life, every lady has shopped at Kalki for quaint souvenirs to take to Pondicherry. What is preventing you? Book last minute flight tickets from Canada to India with Airfarebooking and go there now.
6. Studio Ebony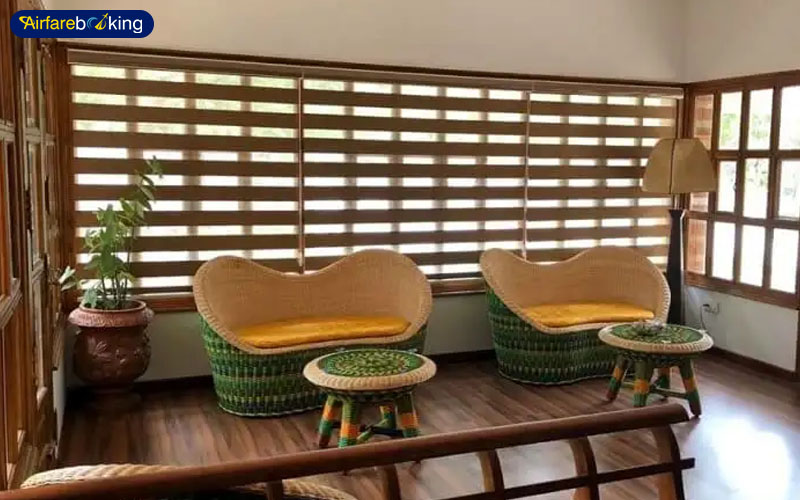 Location: 82, Pedro Canagaraya Mudaliar St, MG Road Area, Puducherry, 605001
Studio Ebony is among the greatest furniture and home products stores in Pondicherry. Their cane furniture is wonderful and complements stylish, lovely décor beautifully. Their center tables, side chairs, and lampshades are all superb! Many websites have complimented Studio Ebony for providing top-notch goods. Make sure you get something to serve as a reminder of your visit to Pondicherry from this place.
7. Anokhi
Location: 1, Casern St, White Town, Puducherry, 605001
Anokhi, as the name implies, has a distinctive selection of ethnic women's clothing. It is renowned for having one of the best selections of fabrics manufactured from Ajrakh, Balotra, Naphthol, Bagru, and Sanganer in Pondicherry, making it one of the best places to shop for clothes. The objective of Anokhi's introduction was to increase the availability and affordability of ethnic clothes for women of all shapes and sizes. It has successfully expanded to further parts of India. It is flourishing on its own.
8. Titanic
Location: 33-A, Kosakadai Street, Heritage Town, Puducherry, 605001
The Pondicherry Titanic Factory Outlet provides cost-effective shopping for all of your needs. It sells an overstock of affordable multinational brands including GAP and Benetton. Unquestionably a must-go to Pondicherry for discount brand shopping! At Titanic, real low-cost goods are offered for men, women, and kids. If you are traveling to Pondicherry with your family, be sure to stop by and indulge.
So, spend lavishly and shop until you drop! Shopping can be a fantastic method of therapy for certain people. What is retail therapy, exactly? If not, pamper yourself by going to these places. Visit Airfarebooking to book cheap flights to Coimbatore from Canada and reward yourself with a restful beach getaway.
Also Read: India Survival Guide: 7 Hard-Earned Survival Tips and Life Lessons