Best parties to celebrate the festival of colors in Delhi
The festival of colors is back again and this year Holi parties in Delhi are going to be like never before. Holi is a joyful festival that signals the welcome of spring and the end of winter. This year parties and events in Delhi are some of the eventual celebrations for the city. Holi parties are a perfect blend of colors, music, games, social interaction, food, and drinks which not only attracts the locals but also a lot of foreign tourists. You can also search for direct flights from Canada to India on airfarebooking.ca and visit India for the Holi festival which falls on 18 March this year. 
Top Holi Parties in Delhi
Holi is a major festival of India and is celebrated with great spirit all around the country. But for those who wish to enjoy craziness and colors along with delicious cuisines, there are so many amazing escapes for a memorable celebration in Delhi.
Balam Pichkari
To celebrate a festival like Holi on a relatively small scale, farmhouses on the outskirts of Delhi are often the perfect places. One of the most amazing Holi parties in Delhi takes place annually at Budh Farms in Noida. Last year, the event called Balam Pichkari was organized on this Farm and it included a host of niceties like EDM, rain-dance party, a festival ground, and pool access creating a big splash amongst the party lovers in Delhi. 
Holi India Color Festival
Holi India Color Festival takes place on an international level, this festival has become a very popular event for travelers worldwide. The proof of its popularity resides in the fact how this festival has grown in popularity and now also takes place in North America, Southeast Asia, and Europe. Last year this event was organized on Golden Triangle Tourist Circuit in New Delhi and it was the biggest fun event for party-goers in Delhi.
Rang Leela
People who are lovers of festival dance and music should definitely head to Rang Leela festival on this Holi in Gurugram. Rang Leela is an incredible 12 hour-long BYOB Holi party in Delhi that lets you indulge in rain dance, camel ride, live bhangra performance, baggi ride, and a large variety of Indian dishes and snacks like Gujiya and Pan to tease your taste buds. 
Unite Holi Music Festival
Every year for the festival of colors, a grand celebration of music, colors and cultural festivities is commenced at the iconic Jawaharlal Nehru Stadium in New Delhi. This festival is one of the biggest Holi parties in Delhi, Unite Holi Music festival boasts of hours of music, water activities, multiple large stages, best artists, and a gathering that normally goes more than 5000. Jawaharlal Nehru Stadium is known for amazing Holi celebrations in Delhi, so you can also book air tickets online from Canada to India with airfarebooking and witness the grand Holi party this year. 
Holi Moo Festival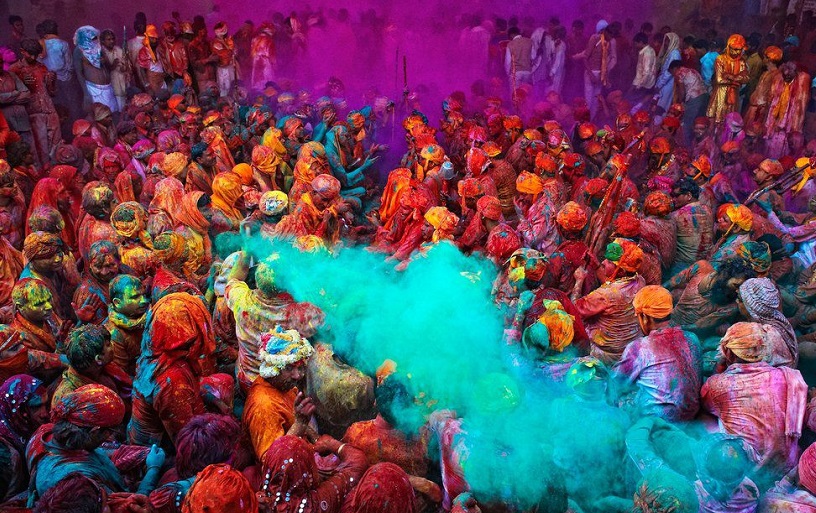 The organizers of the Holi Moo festival like to term this as an underground movement that brings together like-minded musicians, artists, and people for an annual gathering in New Delhi. This festival has more than a decade of experience and has multiple stages, Herbal colors to play Holi, and delicious cuisines that take the fun to a whole new level.
Holi Sangria
This year, hosting some of the top DJs on the stage, Sangria 2022 is going to be the biggest Holi party ever that you have ever attended. Holi Sangria is going to be organized in the Gameforest Club, Gurugram with the favored harmony of all genres, beautiful colors in the air, and mouth-watering dainties it will set your mood to the finest. Just make sure that you reach Archview Drive with your gang because unlimited fun awaits you all there. 
It is advisable to book your international flights in advance to get the lowest price on your air tickets but if you are willing to wait and make your plans accordingly then you can find the cheapest last minute flight tickets from Canada to India with Airfarebooking. Contact our expert travel executives for further information on cheap international flight tickets to Delhi.
Read More :- Significance of Baisakhi festival for Punjabis