The pandemic struck in 2020 putting the entire world on hold. This resulted in international and domestic travel coming to a complete halt for many months. The government agencies worked around the clock for spreading awareness about the virus for people to be able to avoid coming in contact with it and after the vaccines were developed the world soon started getting back to its feet.
The travel and tourism industry that was at a complete standstill especially for international travel started operating under the 'Air Travel Bubbles' arrangements that many countries formed with each other. Though the regular flights are still suspended, the commercial passenger services are restarting depending upon the participating nations contributing to a steady exchange of equal benefits for them. 
India has bilateral air travel bubble arrangements with 34 nations at present including the USA, Canada, Afghanistan, Bangladesh, Bhutan, Uk, and more. If you are looking to travel to India from Canada then search for a cheap flight ticket to India on Airfarebooking.ca. Make use of our teams' professional assistance with exceptional services for a safe and exquisite experience when coming to Canada. 
Important Information
Now shedding some light on the topic of 'Air Travel bubbles' and their rules and regulation in India, the first thing to be clarified is what they are and how are they making international travel possible. The important guidelines and other information are shared below. 
What is the meaning of 'Air Travel Bubble'?
The bilateral arrangement between the two participating nations allows the international flights to operate following a set of rules and regulations to keep the spread of COVID-19 in check while the scheduled international flights remain stranded till the situation further improves. The host country, India and the destination country both have a mutual set of rules that are to be followed in a proper procedural manner with quarantine requirements that will minimize the infection spread in both places. 
Note: Kindly check the health, entry, and eligibility requirements of your destination before making reservations for flights. 
India and its participating nations in the Air Travel Bubble. 
Presently India has this pact with 34 nations that are mentioned in the list below. The list is updated and from the reliable source of the civil aviation ministry of India. Airfarebooking strives to provide its customers with the latest information and quality and best services. 
Afghanistan

Australia

Bahrain

Bangladesh 

Bhutan

Canda

Ethiopia

Finland

France

Germany

Iraq

Japan

Kazakhstan

Kenya

Kuwait

Maldives

Mauritius

Nepal

Netherlands

Nigeria

Oman

Qatar

Russia

Rwanda

Saudi Arabia

Seychelles

Singapore

Sri Lanka

Switzerland 

Tanzania

Ukraine

United Arab Emirates (UAE)

United Kingdom (UK)

United States of America (USA)
Many people are making their travel plans of coming to India or visiting abroad from India in 2022 with popular travel destinations being Canada and the USA. If you are making plans of moving to Canada or returning to India then look at the categories of people that are allowed to these nations below and to book affordable flight tickets online visit us at Airfarebooking.ca. 
India and Canada Air Travel Bubble Arrangement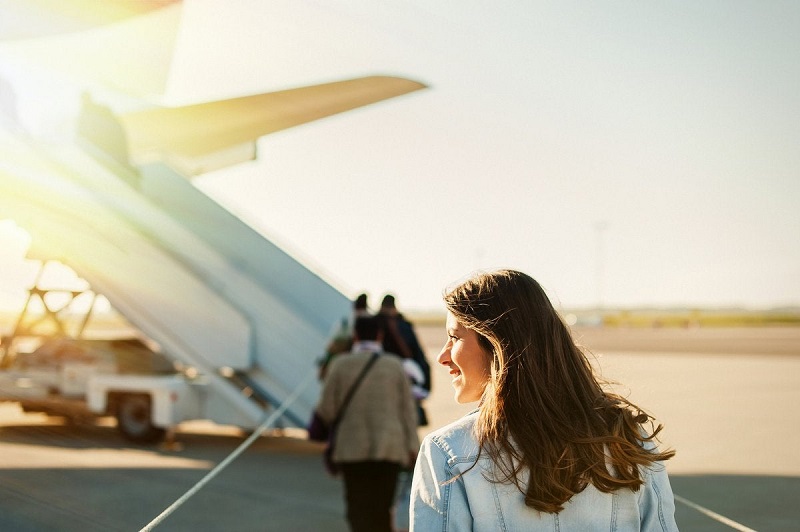 Indian carriers and Air Canada are permitted to operate under the India and Canada air travel bubble agreement with the following categories of people allowed to be carried on these flights.
From India to Canada 
Canadian nationals/residents and foreigners with valid Canadian visas that are eligible to enter Canada but are stranded in Canada can travel under this pact. 

Indian nationals that are eligible to enter Canada and have their visas are allowed to make use of this arrangement.

Seamen of foreign nationalities and Seamen of Indian nationality. 
From Canada to India
Stranded Indian Nationals

All those people who have either Person of Indian Origin (POI) cards or Overseas Citizen of India (OCI) cards holding passports of any nation. 

Foreigners including Diplomats that possess a valid Indian visa as per existing guidelines. 
This concludes the important information one must have about the Air Travel Bubbles and Indian air travel bubble arrangement with Canada. If you are looking for last-minute flights to India, Airfarebooking is here to aid you in booking flights conveniently while making your travel plans.
Also Read: Top adventures to experience in Canada