9 Reasons to Choose India as a Holiday Destination
Planning an international vacation and confused with the destination? Here is what we have for you.Choosing India as your next tourist destination will not disappoint you in any way.
Whether you are an adventure lover or the one who is looking for peace, destination at this diverse subcontinent are sure to surprise you at every turn.
From its rich history and versatile culture, India has something in stock for everyone. All you need to do is to book flights to India from Toronto and make a perfect itinerary for a happening vacation. 
With people in India full of life, and destinations full of fun, you can easily plan a budgeted vacation to the destination by looking for cheap flight tickets to India. 
So, whether you are travelling solo or with your family and friends, we have compiled here a highlight of Indian destinations that cannot be missed.
Undoubtedly, you will be able to find your reason out of many for an international vacation to no other destination, but India.
1. Least Expensive
Right from booking flight tickets to India to exploring destinations, the country offers inexpensive travel experiences. And if you are someone looking for budget travel options, India can be taken as a priority.
From great food at lower prices to luxurious hotels within your pocket, you can even travel within the country using rails at very low prices. With uncompromised comfort and quality of services, the experience one have in India are surely budget-friendly.
Moreover, with a drop in the value of the rupee, when you come to India by taking flights from Canada, things automatically appear to be cheap. 
Plenty of budgeted airlines serve various destinations in the country. Just complete your itinerary to the earliest and book your cheapest airfares to India.
2. Delectable Food
Spices and flavours of Indian food are famous all over the globe for their quality, purity, and individuality. And it is surprising to note that no other country but India offers a number of different dishes and cuisines that are equally mouth-watering.
The diversity in the culture of the nation clearly reflects in its food. From Jammu Kashmir to Kanyakumari, you can discover plenty of regional dishes with specific mouth-watering flavours. 
However, you will not be able to take the food along, but you can buy regional spices from various areas as a memory on your flights back to Canada from India.
3. Famous Buildings
The list of buildings and monuments included in the list of UNESCO world heritage sites is quite large. With every monument depicting a different story, you will surely be mesmerized by the carefully preserved beauty of these destinations. 
Who has not heard about the famous Taj Mahal? Experience the sublime architecture and the picture-perfect beauty of the destination on your flights from Toronto to India. 
4. The Madness of the Capital City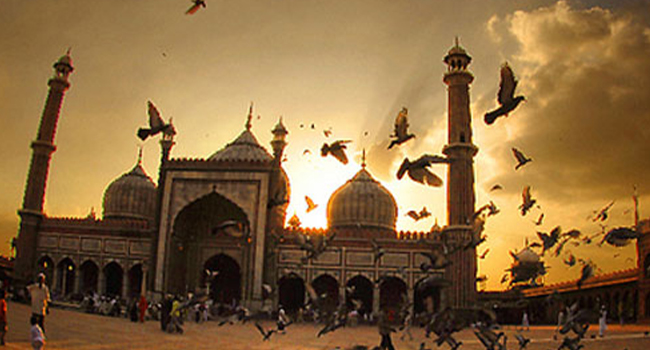 Delhi rightly depicts the capital city of the country in terms of development in technology and the diverse culture. With people from various cultures and traditions co-existing at this destination, Delhi will give you the glimpse of the entire nation at a single point.
So, booking flights from Canada to Delhi will be worth the money spent. You can visit various monuments in Delhi itself and even shop at some of the famous markets in the area. 
You can experience inexpensive shopping streets and delectable street food for an amazing travel experience in Delhi. And when it comes to culture and traditions, the place holds evening prayers, and you can be a part of any as per your interest.
5. Coexisting Vigor and Spirituality
Amritsar is another Indian destination that has a story to tell. With the famous golden temple, Amritsar welcomes more one lakh visitors every week.
This religious shrine from Sikhism is known for its service for humanity with 24*7 langar available for the devotes. When you book flights to Amritsar from Canada, your trip is incomplete without visiting the Golden temple. 
No one forgets to witness the Wagah Border Ceremony during the evening, that showcases the valour and strength of Indian soldiers.
Book your seats to attend the ceremony and expect goose-stepping and excitement from the crowd.
6. Incredible Wildlife
If you are a nature enthusiast, the wildlife sanctuaries and national parks at various Indian destinations are sure to excite you.
After you have booked flights to India from Canada or any other destination, you can experience the rich flora and fauna at various destinations across the country.
With carefully preserved wildlife and plants, travellers can even plan stays at the national park and enjoy coexistence with animals in a safe environment.
You can witness animals like lions, tigers, elephants, giraffes, rhinos and what not. Some of the notable national parks in the country include Ranthambore, Kanha, Bandipur, and more.
7. The Land of Spirituality: Varanasi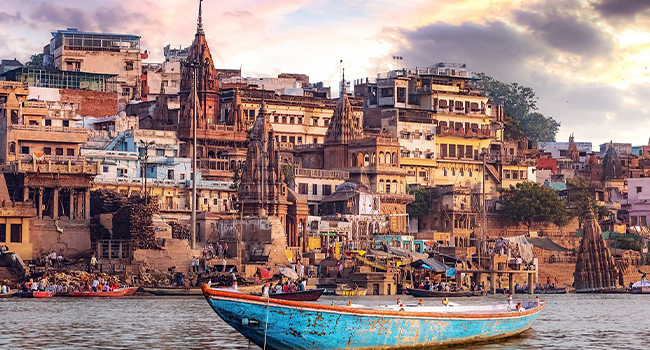 Paying a visit to Varanasi can be a life-changing experience for many. If you have been looking for peace and solace from your busy schedule, Varanasi is a destination for you.People here believe that bathing in the stream of Ganges can relieve you from all sins.
You can enjoy the site of astrologers, palm readers, and the crowd of people standing in queues to eager to know their future.
However Despite all the hustle and bustle of the city life, the Ganga ghat here in Varanasi will surely let you feel at peace. Step down to the Ganges for a spectacle experience.
8. The Himalayas for the Hikers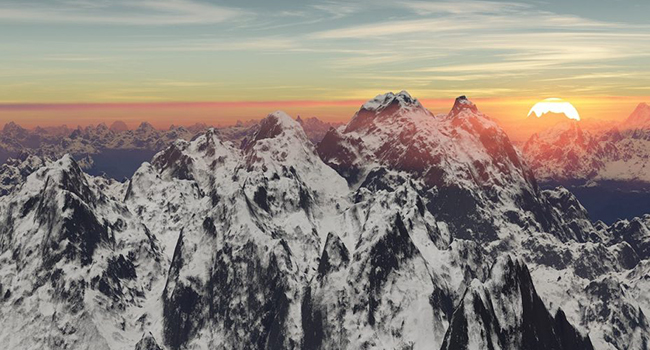 If you are the one who loves adventures, Himalayas will give you a once in a lifetime trekking experience. After you have booked flights to India from Canada, 
you have already planned a trekking vacation, gear up with the trekking accessories for an adventurous travel experience. The portion of the Himalayas in India offers its visitors a spectacular holiday destination with attention-grabbing vistas and a fine hiking experience. 
9. The Land of Beaches
For water sports lovers, Goa is a destination that cannot be missed at any cost. With a number of beautiful beaches, the hospitality offered by the people here is incomparable. 
Whether you like sunbathing or skydiving, all your dreams are going to come true after you book flights from Canada to Goa. With a moderate temperature all through the year, the destination experiences tourists from various destinations.
Your trip to India from Canada will give you plenty of memories worth saving for life.
From the hospitality of the people to their traditions, culture and food. Moreover, you will surely like to miss no place in the country unexplored.
Give your travel diary some taste from Indian destination, book your flights to India now.