The seventh-largest metropolitan city of India and located in the heart of Gujarat, Ahmedabad offers you more than just a few scenic views. It binds you with its heritage, culture, and the exquisite dishes it has to offer.
Are you a solo traveler, heritage and history lover, or someone with a wanderlust? Here, all your queries are answered, along with the best flight offers from Airfarebooking.ca for immense and extreme pleasures.
In this guide, starting from the city center and moving towards the outskirts, here is the list of must-see places.
City Tours
You can enjoy the cultural heritage of more than 600 years since you will get to know that Ahmedabad, the first cultural heritage city of India, was first built in the early 1400s through guided city tours. Heritage tours give you a chance to enjoy the architecture of the metropolis. These Heritage Ahmedabad Walks are backed by the Municipal Corporation of Ahmedabad and are available every day each both morning and evening.
Want to make the most out of your time there? You can choose the City Bus Tours like "Dekho Amdavad Tour" with many different variations available like full-day guided tour, full-day tour(no guide), morning and evening half-day tours, and private car tours. You can enjoy a bus tour while saving time for certain chosen activities that you might have listed down.
Museums
Great histories bring colossal amounts of historical records safeguarded by museums. And so is the case with Ahmedabad and its delightful museums. Out of many museums in Ahmedabad, here are the top 3 museums that you can choose to visit.
Auto World Vintage Car Museum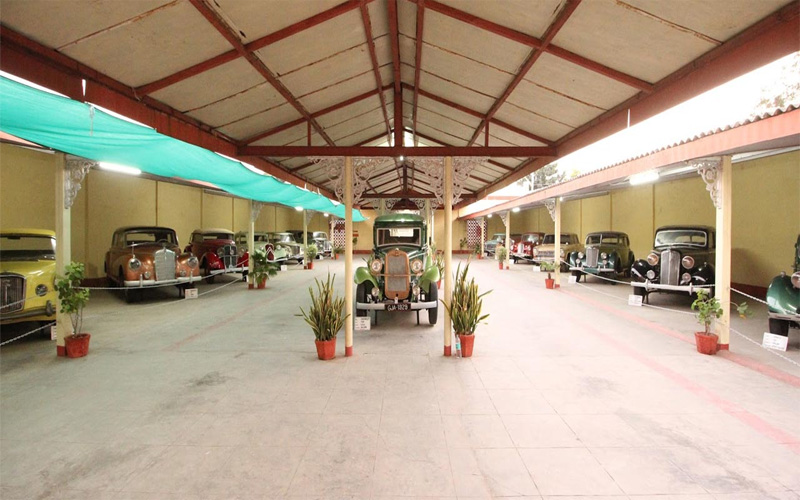 A heaven for car lovers. It showcases numerous beauties ranging from utility vehicles to motor vehicles and carriages. Not only can you see these exotic vehicles, but you also have the option of riding into them after buying the tickets. All car enthusiasts fall in love with this place, and everyone else is left mesmerized.
Kite Museum
Designed by Architecture Le Corbusier is an elaborate display of about 125 uniquely carved kites like mirror embroidered kites, block print kites, and Japanese kites such as Roku or Rokkaku. You can see the preserved ideas of kites here in well-maintained states that contributed to inventions like the 1902 airplane concept of the Wright Brothers.
Sardar Vallabhbhai Patel National Memorial
This memorial museum proudly showcases the photographs and exhibits from Sardar Patel's life and Indian National Movement. It also houses the National flag from the 1930s designed by the Congress party at that time. Modern shows like 3D Laser and Sound Shows displaying stories of Indian Independence are also available every weekend, Saturday and Sunday.
Fun Places to Visit
 This modern city is filled with tons of places to have a good time and enjoy your time. This list includes both new and old age monuments, shopping centers, and other theme parks carefully chosen by Airfarebooking.ca for you. Look for this guide after choosing your flights to Ahmedabad.
Ahmedabad One Mall
A supermall built downtown, in the Vastrapur area is the city's biggest mall known as Ahmedabad One Mall that garners attention from tourists and locals alike. Its floors have local, national, and international brands. It is a great place to spend your Sunday.
Adalaj Stepwell
At a distance of 19 kilometers from the city, it is a beautiful ancestral architecture created for suppressing the water crisis of Adalaj village in the mid-15th century. It is also referred to as Adalaj Ni Vav and is an excellent illustration of the intelligence of the engineers and architects India had, even at that time.
Manek Chawk, Ahmedabad
A shopping square in Old Ahmedabad, Manek Chawk is renowned for surrounding historic structures and a hub for shoppers with a big appetite. It plays three roles throughout the day- acts as a vegetable market in the mornings and foodies terminal in the evenings. During the daytime, it acts as a bullion market. Have a visit to enjoy the street shopping style here.
Kankaria Lake
Formerly known as Hauj-e-Qutb, after Sultan Qutb-ud-Din, it is the second-largest lake of Ahmedabad. Here you can enjoy many fun activities like vertical swings, paintball shooting, balloon safari, and many more. The attraction for tourists and kids specifically includes toy trains that circle a 4.5 km track around the lake, amusement parks, Kankaria Zoo, and Stone Mural Park.
In December, an annual week-long Kankaria Carnival of arts, dance, and music performances, games, and activities for children makes it a desired and must-go-to place in Ahmedabad. Airfarebooking.ca has brought you the prime locations for an eventful time in Ahmedabad, India.
One Day tours from Ahmedabad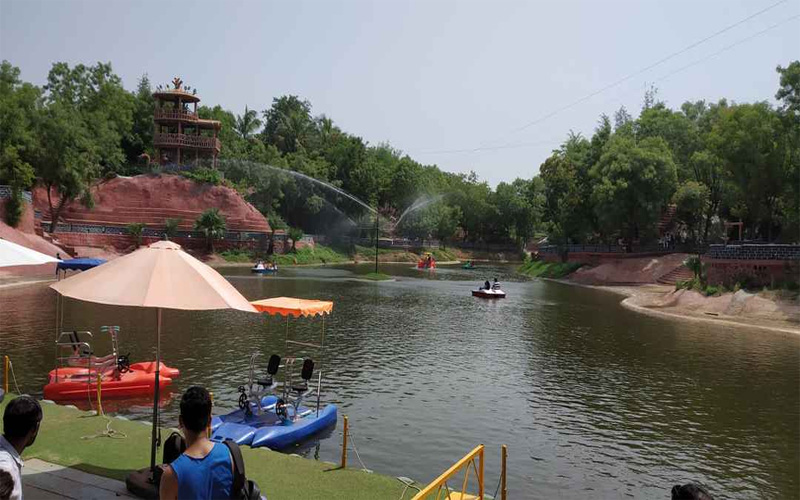 Modhera, Patan, and Sidhpur
Nalsarovar, Varnindra Dham, and Little Rann of Kutchh
Statue of Unity Tour
Polo Forest from Ahmedabad Visit
Ahmedabad and Akshardham Tour
Amarnath, Tirupati Rushivan, and Sapteshwar Tour
Taranga Hill to Dharoi and Vadnagar Tour
Pavagadh, Jambughoda, and Hathanimata Waterfall Day Tour.
Enjoy your time exploring Ahmedabad and its surroundings with these tours and trips.
Savor your time and moments with these fun-filled and archival places of Ahmedabad. Airfarebooking.ca brings you the best Us to India flights so that you can solely focus on enjoying your vacation.