6 Famous Pandals to Visit in Kolkata During Durga Puja 2023
Durga Puja is the biggest festival conducted in Kolkata to commemorate the goddess Durga during the Navaratri season. While Durga Puja is unquestionably grandly celebrated all over the world, Kolkata's celebration of the festival is unmatched in fervor. The Pandals with large idols of Goddess Durga are open to guests throughout the 10-day celebration. This year, Durga Puja will start on October 15 and last through October 24. It's a season of large gatherings when Bengalis ("BONGS") travel from all over the world to see family and friends, enhancing the festive mood.
Over a thousand themes of colorful pandals erupt in Kolkata during the Durga Puja Festival. A pandal is nothing more than a small-scale communal festival celebration that includes food distribution, religious ceremonies, music, dance performances, a pyramid of dolls, and other activities. Also, not every pandal is the same. So, get ready to book cheap flight tickets from Canada to India with Airfarebooking, and come along with us as we explore the 6 famous pandals to visit in Kolkata during Durga Puja 2023.
1. Santosh Mitra Square Durga Puja Pandal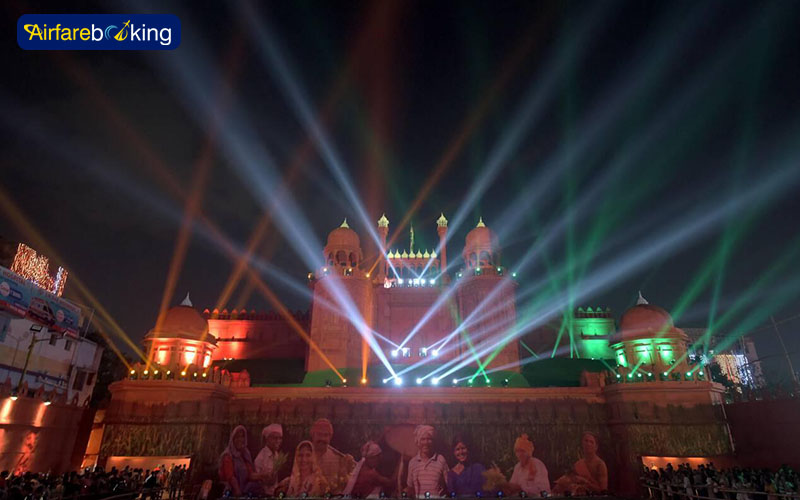 Santosh Mitra Square, which has hosted Durga Puja for more than 80 years, is unquestionably recognized as one of the top Durga Puja pandals in Kolkata. If you recall, this pandal chose the London theme in 2017 and quickly rose to fame. This featured a scene with the goddess Durga that resembled Buckingham Palace.
Despite the darkness brought on by Covid 19, the committee has decided to do something this year as well that will draw a significant crowd. According to Mintu Pal, the maker of the Durga idol, the idol for Durga this year will be ordinary. Due to the pandemic, they are not trying as much, but their enthusiasm and spirit of celebration will not change.
2. Kumartuli Park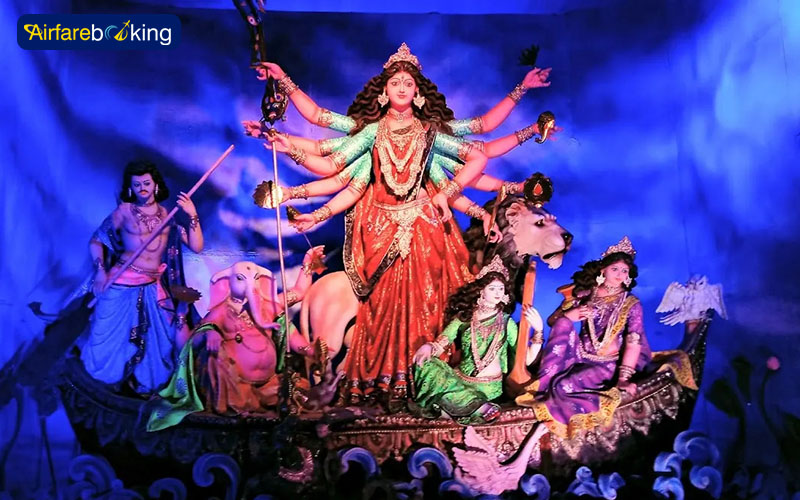 Durga Puja has been a part of tradition for many years. The festival will last into the following generation, though, if it is updated for teenagers and younger enthusiasts. Visitors who want to experience a new festival trend should visit this Pandal. This pandal has grown in popularity since it was added to Durga Puja in 1995 thanks to its innovative ideas, which include handcrafted Durga idols made of clay and other natural materials, modern style, and exciting themes every year. The pandal's 2018 theme was Lord Krishna's flute for humanity. So, browse through Airfarebooking now to book online flight tickets from Canada to Kolkata.
3. College Square Durga Puja Pandal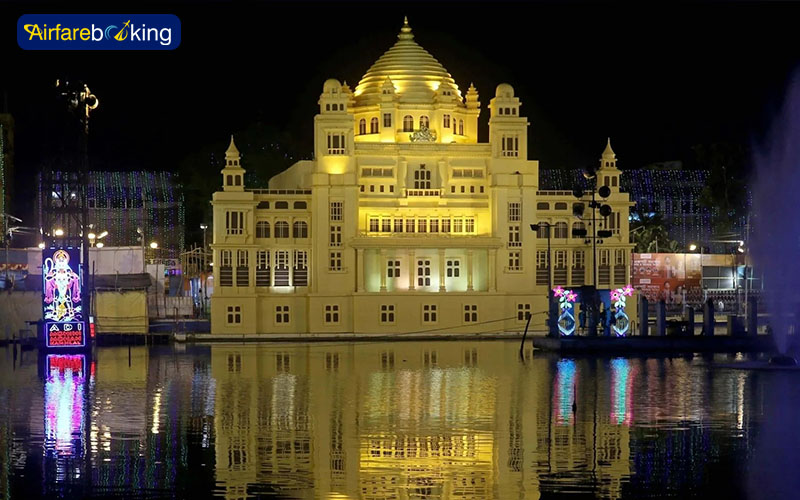 A must-see Durga Puja Pandal in Kolkata is held at College Square, which is situated on the 1.5-mile-long College Street. This lakeside square, which was built in 1948, has a dreamlike appearance during the Durgotsav when the entire area is decorated with lights.
The 77th Durga Pooja celebration will take place in 2023, however, due to the horror of the third wave of the pandemic, organizers and residents have agreed to keep the pandal smaller than in prior years. The COVID regulations established by the government will be rigorously adhered to, and the idol of the goddess Durga will be no taller than 10 feet. Look at airfarebooking.com for your next international trip.
4. Bagbazar Durga Puja Pandal
Bagbazar is in a prime location along the river in North Kolkata. It is one of the oldest Durga Pujo pandals in the city, having hosted the celebration for almost a century. Since the location has been around for a very long time, locals who visit to see the renowned Bagbazar Sarbojanin Durgotsav & Exhibition naturally like it.
Here, one can enjoy traditional Puja practices combined with understated décor that transports one back in time. During the Durgotsav, there is a carnival where guests can ride amusement rides and dine to their hearts' content.
5. Hindustan Park Durga Puja Pandal
Due to its beautiful motifs, this Puja Pandal is well renowned for drawing a sizable crowd during Durgotsav each year. Since hosting the Puja Pandal starting in or around 1932, the location has been successful in drawing crowds. It is one of Kolkata's most exquisite puja pandals.
Every year, Durgotsav would be expertly weaved with a fascinating theme that had been meticulously chosen. Even while the event might not be as lavish as in previous years, there would surely be a lot of joy and festive cheer. Furthermore, you can browse through Airfarebooking to book cheap business class flights from Canada to India.
6. Samaj Sebi Sangha
The Samaj Sebi Sangha, located on Lake View Road in South Kolkata, is well-known for its traditional themes. One can plainly see this in the interior of the pandals. The Sangh is renowned for adding social messages into their themes, such as women's empowerment and excellent parenting.
Here, Durga Puja is observed annually with a lot of fanfare and the main goal is to preach the message of kindness and love. The celebration this year will be modest in order to ensure that everyone is protected from the pandemic.
Wrapping Up
In addition to these, Kolkata is home to a large number of other Durga puja pandals. By going to one pandal after another, you can complete your entire holiday. The pandals are best visited in the late afternoon or evening. Also, we suggest always waiting until the last day of the festival to visit the greatest pandals. Additionally, if you finally decide to visit these famous pandals of Kolkata this year, make sure to visit Airfarebooking, the best online travel website to grab last-minute flight deals from Canada to India.
Also Read: Enjoy the Finest Dining in These Luxurious Restaurants of Mumbai