WestJet is a leading Canadian air carrier, second only to the country's flagship airline, Air Canada. Thousands of passengers fly on WestJet flights each day.
Hence, the airlines' well-defined baggage contributes to smooth functioning. Since travel and luggage go hand-in-hand, it is essential to be aware of airlines' baggage policies.
Although the International Air Transport Aviation or IATA specifies baggage guidelines, not all airlines follow it.
Some follow only a portion of it. Anyhow, knowing your baggage allowance is your right. It not only makes you a smart passenger but also creates a pleasant travel experience. So, read below and acquaint yourself with WestJet Airlines Baggage Policy. But first, here are some quick facts!
WestJet Airlines Checked-in Baggage:
Below information will help you experience a comfortable flight. It doesn't matter whether you are traveling domestic or have scored cheap flights from Toronto to Hyderabad, India.
The following details are useful and applicable to all:
(a) Dimensions & Weight
So, let's start with dimensions of the WestJet checked-in baggage. The airline states that the linear dimensions of a checked-in suitcase should not exceed 157 cm or 62 inches. The linear dimension refers to the sum of length, breadth, and height of a bag.
 Also, the weight must be 23 kg or 50 pounds or under. You have to pay an oversize or overweight fee if you exceed the size or weight limit.
Also, if you are traveling with baggage exceeding these limitations, reach the airport at least 30 minutes before the scheduled check-in. It will allow the airline staff to screen and handle the baggage.
(b) Allowance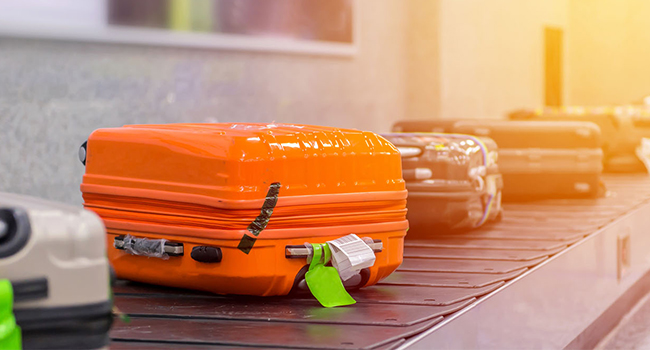 Standard check-in allowance is two bags. They may check-in up to 4 pieces.
(c) Fee Structure
The baggage service fee depends on the fare-type and the number of pieces. However, the fee charged for oversized and overweight bags is the same for every fare-type, i.e., $100-118.
(i) Basic, Econo, and Member Exclusive
The first bag will cost you $30 to $35.40. The second bag will be $50-59. Lastly, the third and fourth bags cost $100-118 each.
(ii) EconoFlex
The first bag will is free. Then, the second piece is $50-59. Third and fourth bags cost $100-118 each.
(iii) Premium and Business
The first two bags carry no charge. Whereas, the third and fourth bags cost $100-118 each.
(d) Other Items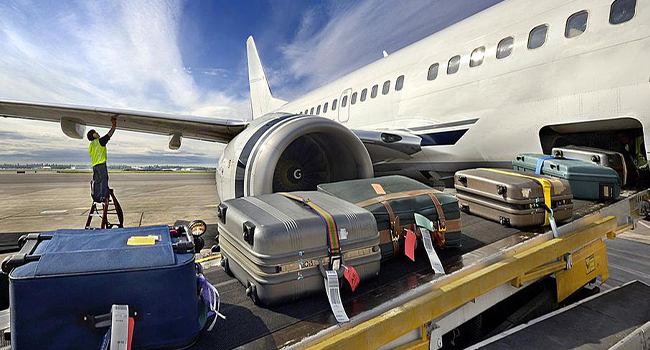 If you are carrying specific items on WestJet flights, you may want to check the following:
(i) Cremated Remains
All cremated remains will be screened or X-rayed by the security authorities at the airport. There will be no exception.
To know how to pack the remains properly, you must refer to the Canadian Air Transport Security Authority guidelines.
(ii) Equipment for Infants
You may check-in two pieces for a lap-held infant for free. These may include playpen, restraint system, or stroller.
For a fare-paying infant, you may bring one piece of equipment. Also, only bring restraint systems approved by the Federal Aviation Administration or Transport Canadian.
(iii) Humanitarian Aid
One humanitarian aid per guest is free. Baggage that exceeds the accepted dimensions may carry overweight or oversized baggage fees.
Some country-specific restrictions may apply. If you board Regina to India flights, make sure you know the restrictions on humanitarian aids.
(iv) Military Baggage
WestJet may waive baggage fees for active or veteran Canadian military personnel. When flying from other countries, you have to provide valid military identification.
It will make you airfare cheap, especially for international routes such as flights from Chennai to Canada.
 For WestJet flights, you can carry up to four bags for free. The limit reduces to three free bags on WestJet Encore flights.
Also, there is no charge on oversized or overweight baggage for the military personnel.  However, if it is guest baggage, then you cannot check it in. Therefore, you must transport it via cargo.
Also, note that this exemption doesn't apply to a few departments or segments. Hence, you can check it in detail on the WestJet website or contact the airline over telephone or online.
WestJet Airlines Carry-on Baggage
Let's move on to the carry-on baggage policies and details. These apply to domestic as well as international routes.
Therefore, regardless of you flying from Edmonton to Kochi or Kimberley, you must follow the below:
(a) Dimensions and Weight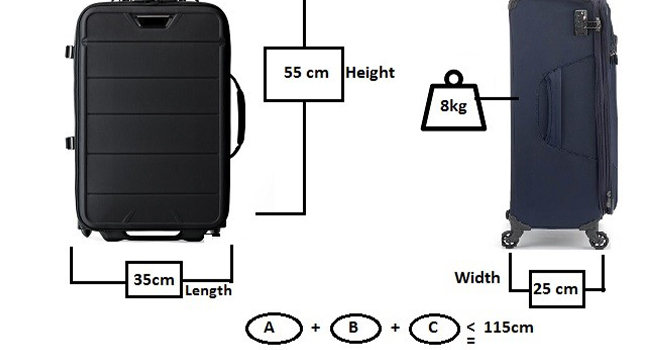 The length of your free carry–on baggage must not exceed 53 cm or 21 inches. The width of the same must be 38 cm or 15 inches or below. Finally, the depth must be 33 cm or 13 inches.
 Further, the length of the personal item should be within 41 cm or 16 inches. The width should be equal to or less than 33 cm or 13 inches. And, the depth should measure 15 cm or 6 inches or less.
(b) Allowance
Every passenger can carry one free piece of baggage and a personal item inside the cabin. If there are more items than that, then you can check them in. Also, a service fee may apply.
Also, the airline encourages the guest to place the carry-on piece in the overhead bin. The personal item goes under the seat in front of you.
So, if you are traveling on WestJet operated flights, you may want to place your carry-on luggage in the same way.
(c) Items to Include in Cabin Baggage
Please make sure that you keep essential articles in the luggage you carry inside the cabin.
Especially, keep items such as Identifications, travel documents, keys, mobile devices, jewelry, and medication.
(d) Restrictions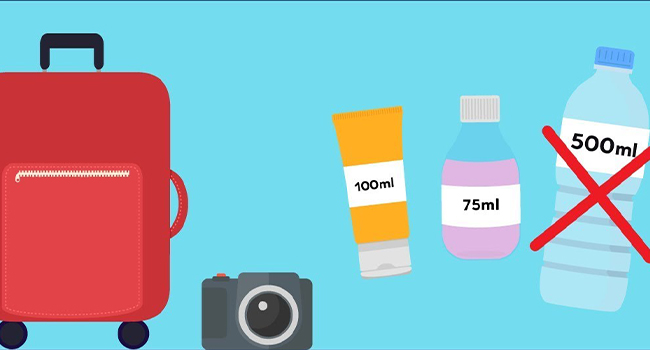 WestJet has regulations about carry-on baggage. You can have a quick look at them:
The personal item must fit into the sizing device at the time of check-in.
Keep the bag or personal item light so that you place it in the overhead bin without the aid of another person.
However, if you have special needs or a disability, then WestJet offers assistance on request.
The luggage you carry with yourself must not contain anything that the country you are traveling to prohibits. For instance, if you have tickets from Toronto to Delhi, make sure you know what items you cannot bring to India.
Further, certain items such as shampoo, toothpaste, perfume, moisturizers, and so on are allowed onboard in limited amounts.
(e) Additional Items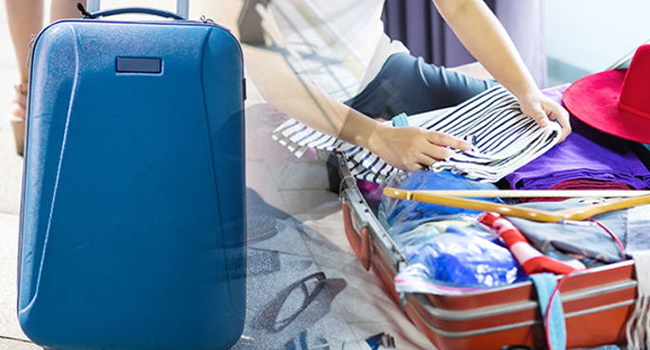 WestJet allows other items inside the cabin, apart from the carry-on luggage.
Here is what they are:
(i) Diaper Bag
You may carry one diaper bag. It may contain items for an infant.
(ii) Car-Seat:
You may also carry an approved restraint system that has been purchased by you.
(iii) Food Items:
Place the food items in disposable packages. They must be for personal consumption.
(iv) Duty-Free Merchandise
You can carry duty-free alcohol on direct flights by WestJet. For layover flights, you may have to clear the security check.
(v) Medications
Place all medicines in the labeled containers.
(vi) Mobility Devices
Mobility devices refer to braces, walkers, crutches, canes, and so on.
(vii) Personal Electronic Devices
You can carry battery-powered electronic devices for personal use. However, only use such devices upon the airline staff's permission.
Examples include air purifiers, entertainment systems, cameras, etc. Accessories such as electronic cigarettes, vaporizers, and so on cannot be used inside the flight.
(viii) Blood
You can carry up to two liters of blood only for personal use. If it is for non-personal use, then it goes in the cargo. You must also know how to carry or pack the blood.
Also, you need documents such as authorized letters, and so on to support the transport of blood. You can access similar information by visiting the official airline website.
Finally, make sure you know the rules of your destination country. For instance, if you are traveling to India, you can check with the travel agents for India about the country-specific restrictions.
(ix) Cremated Remains
All remains are X-rayed. There will be no exceptions. You may also bring empty permanent containers as cabin luggage.
WestJet Baggage Policy Factsheet
(i) WestJet Airlines does not accept the baggage fee via the contact center.
(ii) Check-in baggage online, at the airport, or use the airport kiosks.
(iii) Online payment is available from 24 hours to 60 minutes before departure.
(iv) WestJet generally accepts the baggage service fee in the same currency as the reservation.
So, if you purchase return WestJet tickets from India to Canada in Canadian dollars, then the baggage fee must also be the same.
However, sometimes the airline may ask you to pay in the local currency of your departure country.
(v) The baggage allowance in this article applies to only WestJet and WestJet Encore flights. It includes domestic, international, U.S., and chartered flights.
(vi) If you travel with WestJet partner airlines, baggage policies of the concerned airline are applicable.
(vii) You can check-in the first bag for free as a part of EconoFlex, Premium, and Business fares. The same goes for WestJet RBC World Elite Mastercard holders.
(viii) Further, Silver, Gold, and Platinum level members can avail of a whole lot of other baggage privileges.
Packing Tips: Things to Ponder
Lastly, here are some points that will help you become a smarter passenger.
Carefully secure all the fragile items. Give them an extra layer of packing or support.
Always remember to tag your bag correctly. You can get them from the airport if you forget to bring your own.
Ascertain the value of all the items you put in your baggage. If the amount exceeds WestJet Airline's liability, it is wise to opt for baggage insurance.
Before packing, consider factors like changes in the altitude, atmospheric pressure, temperature, and so on. Would they affect the items you are going to carry?
Do not lock the baggage. They must be accessible for checking.
So, next time you buy WestJet air ticket to India from Canada, vice-versa, or between other destinations, pay attention to baggage policies. If you have further queries, you can contact the WestJet Airlines.