Comox Valley: An Ideal Family Destination on Vancouver Island
Vancouver Island is one of the most amazing places in Canada, It has hugely varied landscapes, and many fun activities to offer in Comox valley like ocean kayaking, hiking, boating, fishing, scuba diving, rock climbing, mountain and road biking, and hanging out on the beach. You can now book affordable flight tickets to Vancouver on airfarebooking.ca, we provide the lowest airfare from various international airlines. 
Depending on the size of your family, available time, and mood, Northern Vancouver  Island have little something for everyone to offer. 
Here is the list of some beautiful travel destinations o Vancouver island to explore with your family:
In telegraph cove, you can spend a day kayaking or watch wildlife, whales with your family. This community is a former telegraph station, cannery, and fishing village which is now an ecotourism resort hotspot. RV park and Telegraph Cove marina have a cafe, moorage, camping, and a whale interpretive center – it is a wildlife museum that contains skeletons of many whale species, land animals, and local marines. Its remote location and natural surroundings make it an ideal family destination.
Suspension Bridge and Elk Falls Provincial Park 
A few minutes north of Campbell River is located a new Elf Falls Suspension bridge which can be easily accessed after a short hike starting from the parking lot through a shady forest. This bridge is suspended over Canyon River, it sways and moves which makes the experience and adventure unique and exciting. With family, you need to stop on all the viewing platforms on this bridge to take in all sights and some great photos. You can book cheap international flights to Canada now with the latest offers and deals to avail on our website.
Fast time Grand Prix Parksville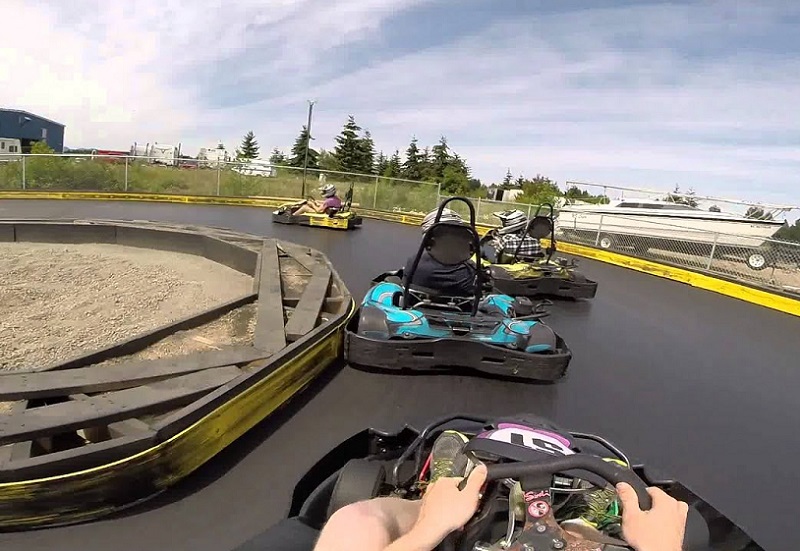 In Parksville, this little go-kart track is fun, 0.5 Km, 35 – turn course with European designed karts, which seems like a formula one racetrack. Once you are buckled in then you are sitting a few inches off the ground, a race computer keeps track of everything there, lap times, posts track conditions, and also prints out race results afterward. This track is fun to go track with family and friends, if you have your own go pro and want to record your race then full-faced helmets have action camera mounts attached to them for that. You can buy cheap flights within Canada to save time for traveling on rentals. 
Outdoor center and Horne Lake Caves
In the intense heat of summer if you are looking for an escape, then Vancouver island's Horne Lake Caves have the coolest outdoor adventures to offer. With rappelling expeditions and subterranean tours inside a network of caves, with exploration activities at the outdoor center, there is something for everyone to offer at Vancouver Island gem. It is located just 25 minutes south of Comox valley.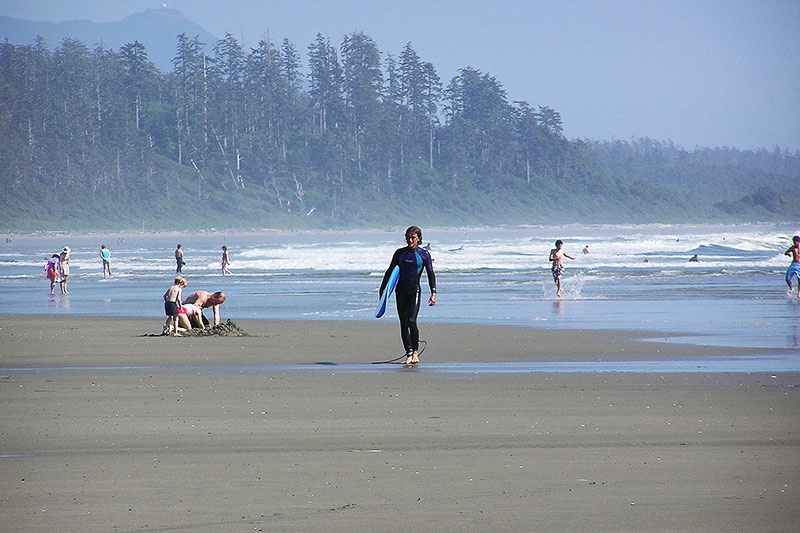 For West coast adventure, the waves rolling in on Long Beach in Tofino is an amazing backdrop. Whether it is just beachcombing or you are there to admire an amazing horizon that stretches to infinity, there is a lot to explore. If you are with your family then the sand here is perfect to build sandcastles which are ultimately going to get demolished with rolling waves and tides. 
Mount Washington Alpine Resort
It is the destination that receives some of the highest snowfalls in North America, as it took one year-round for recreation, it is now perfect to ensure an amazing slide down the hill. Mountain Washington is fun for every snowboarder and skier, skill level doesn't matter. From easy beginner hills to black diamond trails everyone can conquer this mountain with a little training and effort.
If you are not a skier then you should try some other amazing fun activities at the resort including snow tubing, snowshoeing, and fat biking.
While enjoying yourself with your family if there is something that needs urgent attention then you can find last-minute flights to India at a very affordable price. We at airfarebooking always provide low airfare on various international airlines and our team of travel experts always makes sure to provide comfort, safety, and security for your trip. We are available 24/7, contact us anytime for any queries related to flight bookings.
Also Read: The Best Ski Resorts to enjoy in Canada