7 Hidden But Serene Islands in India for a Blissful Getaway in 2023
India is a vast nation with 28 states that are diverse in terms of their cultures and languages. Even though one can visit the holy sites or immerse themselves in the Golden Triangle circuit, there is still plenty to learn. Beyond its popular charms, India also has its very own hidden gems. The nation offers a stunning fusion of natural beauties and cultural treasures thanks to its 4,671 kilometers of coastline and more than a thousand islands. Here, we provide a brief summary of the top 7 islands in India, each brimming with its own special charms and treasures. So, book last minute flights from Canada to India and check out these 7 hidden but serene islands in India for a blissful getaway in 2023.
1. Barren Island, Andaman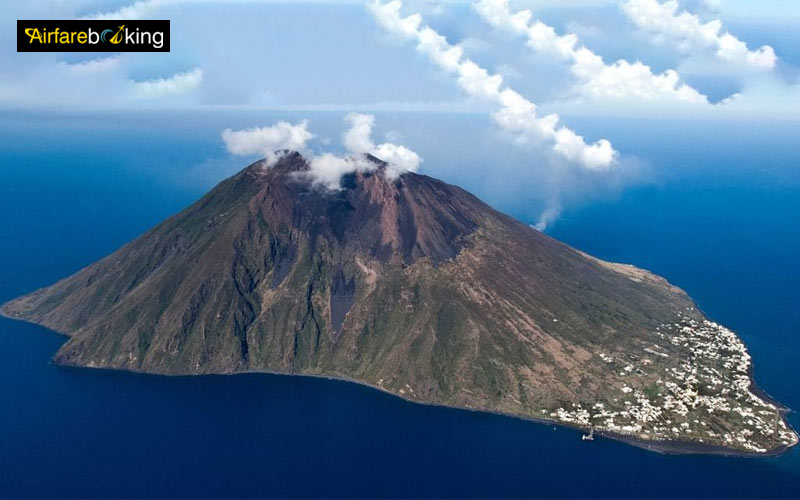 The only active volcano in India, Barren Island, which last erupted in 2017, presents a unique journey due to the prohibition against entering its territory. Instead, the action takes place below the surface of the vividly blue seas around the island. Scuba divers can explore an underwater wonderland teeming with diverse marine life, including dolphins, manta rays, sea turtles, snakes, and reef fish. Additionally, lava rock tunnels, blooming coral, and reef fish make up this wonderland. To reach this island in the Andaman and Nicobar archipelago, you can travel by taking a boat from Swaraj Dweep or Port Blair, or alternatively, by boarding a live-aboard cruise.
2. Diu Island, Daman and Diu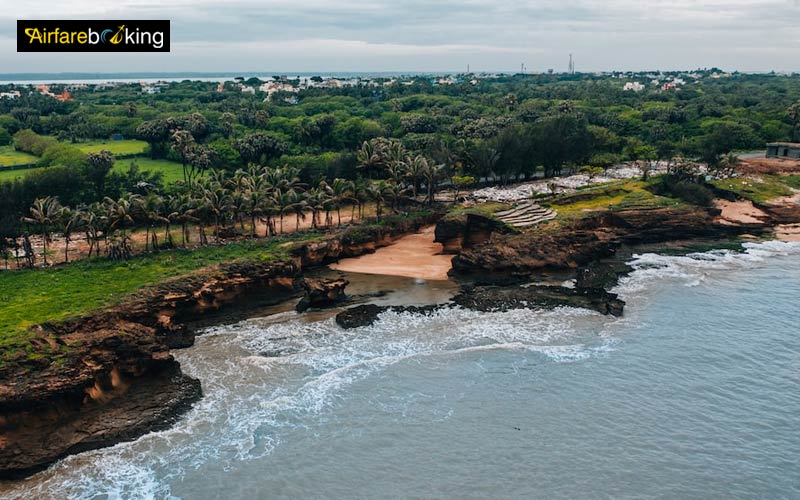 Diu, on the west coast of India, offers a tranquil contrast to Goa without the tourist-heavy beaches and vibrant nightlife. The island's eleven kilometres of shoreline have clean waters and sandy beaches. The beaches near Jallandhar and Vanakbara are excellent for tanning. Adventure seekers can converge on Ghoghla and Nagoa at the same time for exhilarating water activities including parasailing, water skiing, snorkelling, scuba diving, and banana boat excursions. The town of Diu, which was named after the island itself, is located in the eastern portion of the island and is dotted with old forts and churches that date back to the Portuguese era. The Diu Fortress, built in the sixteenth century, proudly displays its remarkable architectural and historical significance as it towers over the water.
3. Kavvayi, Kerala
Kavvayi is a tranquil retreat that is just a short ferry journey away from Payyanur in northern Kerala. This collection of little islets offers a stunning beach that views out over the Arabian Sea and is perfect for relaxing and sunbathing. Visitors can set off on a boat tour around the serene backwaters on the opposite side of the beach, surrounded by palm palms. This allows them to experience the island's rural beauty. Furthermore, the neighboring Mangrove Trail of Malabar provides opportunities for birdwatching, trekking, and kayaking, which will thrill nature lovers. Additionally, the Kavvayi Beach House offers visitors an authentic Kerala experience, including Ayurvedic therapies. Ayurveda is an age-old form of natural medicine that has been used for millennia in India.
4. Divar Island, Goa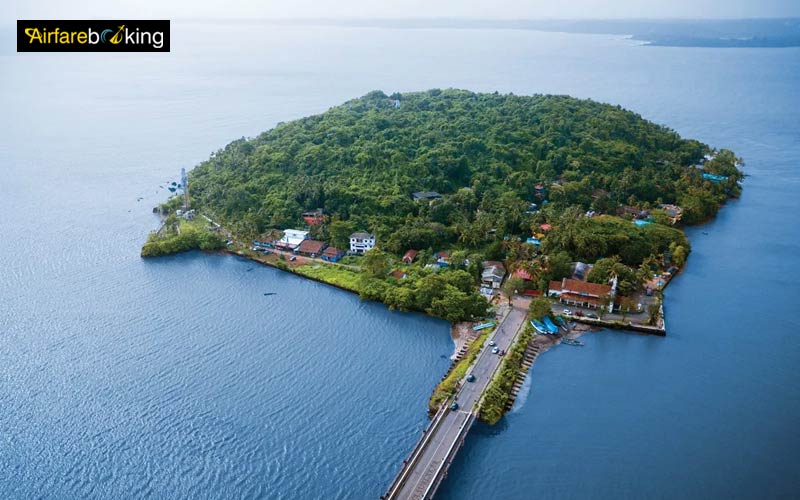 Divar Island, which is accessible by ferry from the Goan mainland and is situated on the Mandovi River, transports visitors back in time. Along its winding streets are classic Portuguese-style homes with beautiful old-world architecture. The island's extensive rice fields offer a real glimpse into rustic Goan life. Divar Island features churches and temples from the 16th century, which add to its charm. The majestically situated Catholic Church of Our Lady of Piety provides stunning views of the Mandovi River from its hilltop perch. Although a few inexpensive restaurants and a few homestays are accessible, this gem is still a remote hideaway, guaranteeing tourists a quiet and private experience. Additionally, you can visit Airfarebooking to book cheap flight tickets from Canada to Goa.
5. Netrani Island, Karnataka
Netrani Island in the southern state of Karnataka is a hidden gem that scuba enthusiasts love for its amazing marine life. Yet the majority of tourists have essentially missed it. Netrani Island reveals a world of bright coral reefs and a variety of marine life beneath the surface of its turquoise waters. The underwater environment is vibrant, with everything from fragile sea urchins and sea cucumbers to majestic turtles and stingrays. Even if staying the night on the island is difficult, it is feasible to arrange day visits from the nearby coastal pilgrimage town of Murudeshwar.
6. Minicoy, Lakshadweep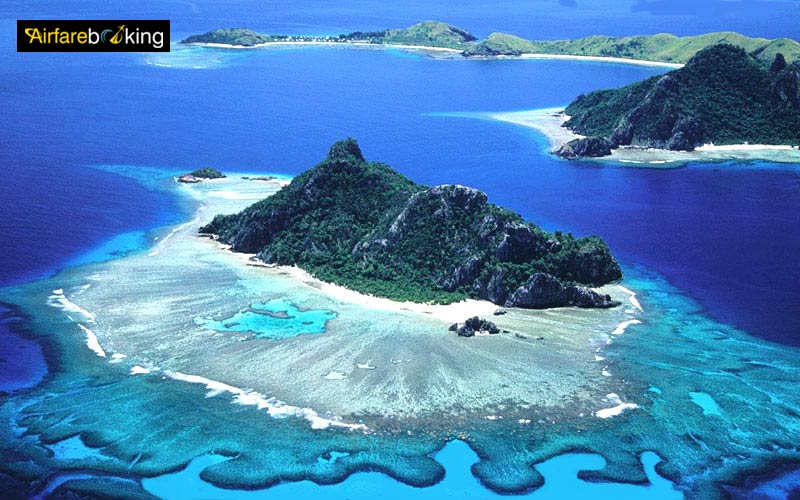 Minicoy, one of the 36 islets that make up the Lakshadweep archipelago in the Laccadive Sea, is the ideal location to find tranquillity and excitement. The country has access to some of the best scuba diving and snorkelling spots thanks to its waters' crystal clarity and abundance of marine life, beautiful coral reefs, and fascinating shipwrecks. Take part in an exciting sailboarding or kayaking expedition to explore the huge ocean after you've enjoyed the underwater beauties. Ascend the iconic white lighthouse that the British constructed in 1885 to provide visitors with an amazing 360-degree panorama of the Arabian Sea.
7. Majuli, Assam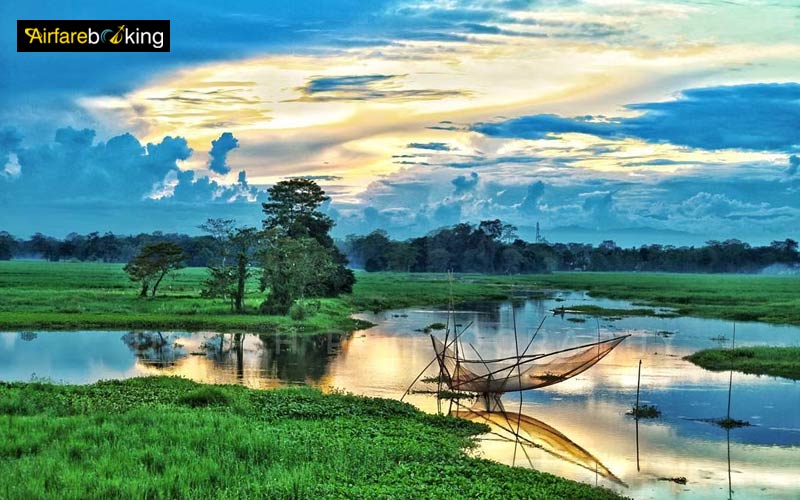 Majuli is the name of the largest river island in India. Its 136 square miles are continuously threatened by erosion and flooding. Despite these risks, it provides a tranquil retreat for travelers seeking a vacation from the metropolis. The island embraces a rural way of life, and the stilted bamboo houses add to the island's homey atmosphere. Majuli encourages ethical tourism and provides environmentally friendly activities. Additionally, the scenic paddy fields and villages of the island can be explored by visitors who rent bicycles at Majuli Cycle Cafe. Moreover, locally led guided tours offer greater insights into Majuli's tradition and culture. Furthermore, Vereki Beel and Chakoli Beel are excellent places for birdwatching as they are home to a variety of bird species.
So, which of these islands do you feel most drawn to and would most like to visit at least once? Once you've decided on your travel destination, book your flight tickets from Vancouver to Coimbatore with Airfarebooking and get set to unwind and tan on these alluring islands!
Also Read: Best Multigenerational Vacation Ideas for Large Families