An Indian carrier, SpiceJet, has been termed as the third-largest airline in the country. It serves the largest number of passengers on the domestic level.
The airline has its base in Gurugram and is termed as a low-fare and no-frills airlines. Moreover, the airlines operate 306 flights on a daily basis over 35 domestic and ten international destinations.
Also, when you book air flight tickets to India with SpiceJet, you can avail of its premium services under the brand name of SpiceMax for additional benefits at higher airfares.
You must be aware of the baggage policies of the airlines to ensure a smooth travel within the country as well as international.
1. Baggage Policy SpiceJet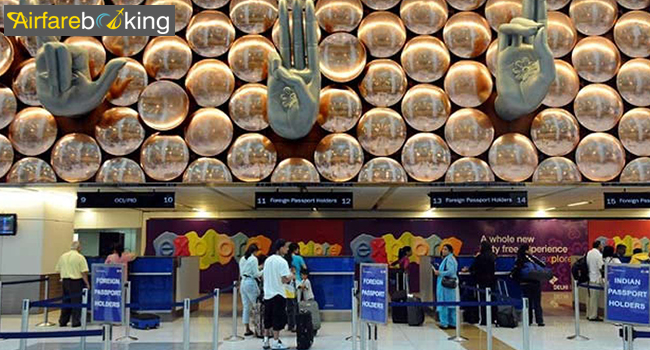 The baggage allowance with SpiceJet depends on the route followed by the airplane.
However, there is no limit to the number of bags for checked baggage, but the allowance follows the weight rule.
(i) Carry-on Baggage Allowance SpiceJet
One can carry one piece of baggage with a maximum weight of 7 kg, and the dimensions of the baggage depend on the kind of aircraft chosen for flights to India.
If you are traveling with Boeing flights, the dimensions are 115 cm; however, if you are traveling with Bombardier flights, you can carry one bag of dimensions 108 cm.
Moreover, you can carry one personal item along on your flights to Mumbai that include things like a ladies' handbag, laptop, overcoat, umbrella, a book, a small camera, and other items of a similar kind.
Also, if you are traveling with an infant, you can carry another bag of not more than 7 kg, one stroller or a baby pram without the payment of any charge.
In addition to this, one can carry special items like collapsible wheelchairs, or crutches, braces, and other prosthetic items.
Moreover, you can also carry portable oxygen concentrators in carry-on as well as checked baggage.
Also, if you are traveling with liquids, you cannot exceed the limit of 100 ml each.
(ii) Checked Baggage Allowance SpiceJet
When you are traveling with SpiceJet, you can enjoy the free checked baggage allowance up to the maximum weight of 32 kg.
However, there is no limit to the number of bags, but one must stick to the total weight on their cheap flights from Canada to delhi.
Also, you must note that an extra fee of INR 250 is to be paid for every kilo of extra baggage.
And, if you are traveling with some kind of Special Baggage with Spice Jet, you will have to pay INR 1,000 for every piece.
Also, if you are traveling with SpiceJet at domestic levels, the baggage allowance is 22 kg for flights from Jammu and Srinagar and 15 kg for other domestic flights.
If you are traveling on multiple flight connections, the baggage allowance of the international flight to India shall apply.
2. Important Details to Consider
All the passengers traveling with SpiceJet can carry additional baggage of 3 kg for duty-free items after making their flight bookings from Canada to India.
Also, for the international passengers, there is a provision to carry alcohol along, only if purchased from the duty-free shops.
3. Sports Equipments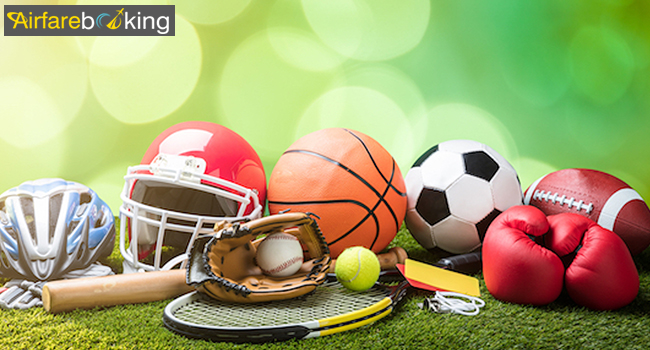 If you are traveling with the sports equipment with SpiceJet, you will have to pay INR 500 for every piece less than 12 kg weight.
However, any equipment that exceeds the 12 kg weight limit will fall under the category of excess baggage. And, you will be charged INR 80 for every extra kilo.
4. Special Baggage with SpiceJet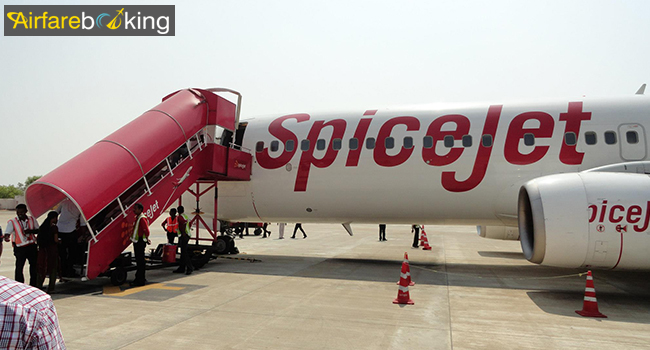 The items that fall under special baggage include sporting and skiing equipment, musical equipment, LCDs and LEDs, etc.
All these items will be carried along with a handling charge as a part of checked-in baggage.
For instance, when you book flights within India, the handling charges will be INR 1000 per item. Moreover, if you are traveling internationally, you will have to pay INR 2000 per item.
Also, you can carry a maximum of two LEDs or LCD as a part of checked-in baggage.
However, no LED should exceed 55 inches in size.
5. Lost Baggage
One has to bring it to the notice of SpiceJet's Passenger Officers about the loss of the baggage.
Also, of the baggage is not traced within seven days, you will receive compensation for the lost baggage.
This compensation can vary from INR 200 per kg to a maximum limit of INR 3000 for domestic travel.
6. FAQs on SpiceJet Baggage Allowance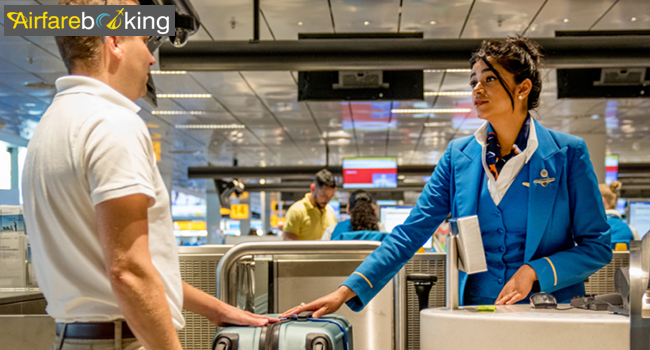 (i) How much Hand Baggage Can I carry in Cabin on SpiceJet Flights?
One can carry hand baggage of 7 kg on their international flights that include the duty-free and the laptops.
The baggage should have a maximum dimension of 108 cm.
(ii) What are the items that I am not permitted to carry for security purposes?
 Items listed below fall under the category of dangerous items and shall not be a part of your luggage. These are:
Compressed Gases: These include deeply refrigerated and poisonous gases such as butane oxygen, aqualung cylinders, compressed gas cylinders, etc.
Corrosives such as mercury, wet cell batteries, ammunition including blank cartridges handguns, rifles, pistol caps, etc.
(iii) How much baggage is permitted if I am going for a connecting flight?
If you are planning a mixed connection between domestic and international airlines, you can carry international baggage.
However, it will be applicable only up to 24 hours of the flight landing in India.
For the passengers traveling on SpiceJet domestic flights with connections on the international destination, they can carry 15 kg of extra luggage every passenger.