7 Easy But Effective Ways to Deal with Holiday Travel Stress
The holiday season is marked by gatherings with family, parties, shopping, and wrapping presents. But you could equally argue that this time of year is infamous for long lines, shopping sprees, heavy traffic, and crowds. This is especially true when it comes to booking international flight tickets during holiday travel.
While many people use travel as a stress reliever, others may find it a little stressful. Spending the holidays at home is one of the delights of the holiday season. However, getting there is a huge effort. You are the one battling against airline delays, congested airports, and icy roads while dragging gifts, baggage, and children. All this commotion on top of an experience that could already induce tension and worry might lead you to decide to avoid traveling at all costs, even if it means missing out on seeing family and friends.
While it's true that both flying and the holiday season can cause a little stress, that doesn't mean you should stop making memories if doing so requires boarding an aircraft.  Here are 7 easy but effective ways to deal with holiday travel stress. And while we've focused on easy air travel, you can also browse through Airfarebooking to book international flight tickets from Canada to India.
1. Pre-Book your Airline Seats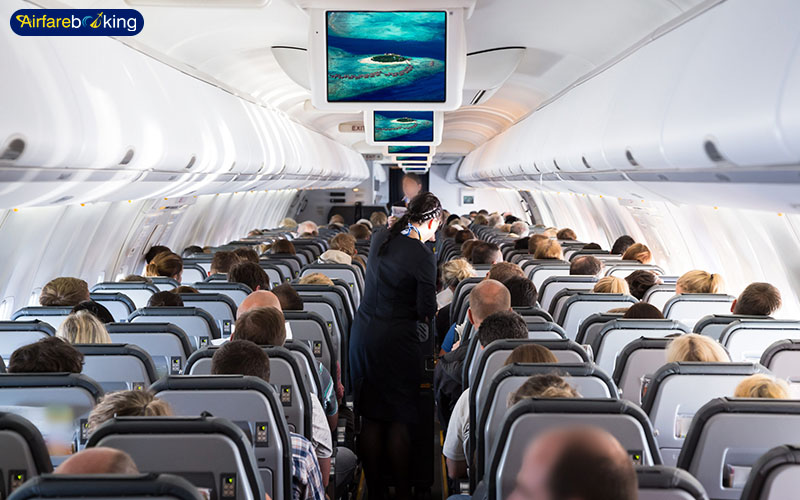 Make sure to choose to pre-book your seats when you buy your flight tickets. Flights are typically full during busy holiday travel times, so if you wait until the last minute, your family may not be able to secure a seat together. The majority of airlines offer a free, advanced seat-choice online service. Remember that if you decide not to pre-book your seats, you can do so up to two hours prior to takeoff by checking in online up to 24 hours beforehand.
2. Track your Airline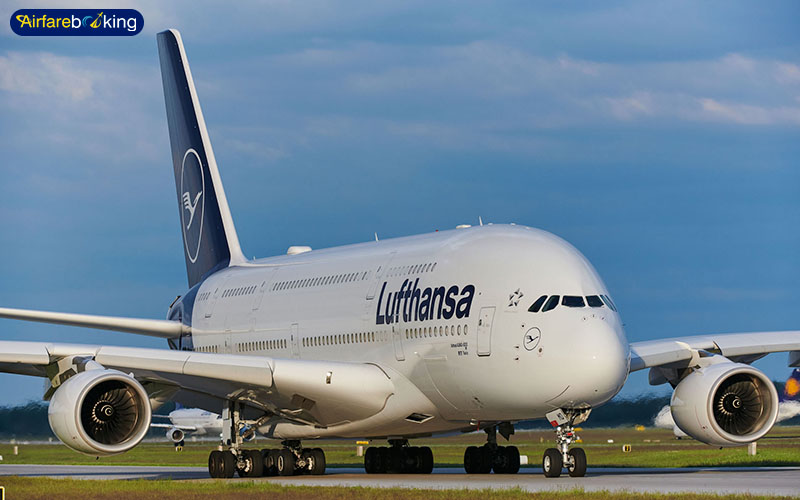 Be ready for your vacation journey before you even depart for the airport. To make sure your flight leaves on schedule, monitor it via airline apps, websites, or third-party websites. Flight delays and cancellations are an unfortunate reality, due to severe weather and heavy air traffic during the holiday season. If your flight is delayed, you won't have to stay at the airport any longer than necessary, which will lessen your tension and frustration (and save you money on costly airport food!) and help you remain composed when it's time to take off. Also, when you check your ticket online in advance, you have plenty of time to choose your seat and print your boarding pass to avoid another airport queue.
3. Travel Light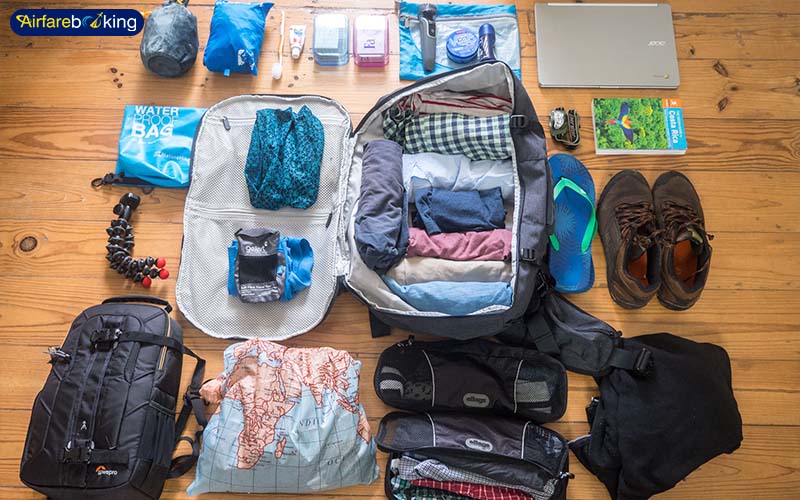 Consider shipping gifts and other items in advance, even if you are checking your bags. You'll feel lighter without having to haul along as much luggage. Additionally, you can track and insure them more effectively. Alternatively, you might want to order gifts online and pack some gift bags in your carry-on. Give two to three weeks for shipping. Also, if you must travel with gifts, keep them unwrapped in case baggage security wants to inspect them. Additionally, visit Airfarebooking to purchase last minute flights from Canada to India.
4. Arrive Early at the Airport
Peak holiday times see long lines for security, boarding, and baggage check. Arrive early at the airport to avoid rushing between gates or missing your boarding call. Additionally, you might want to arrive earlier if you have any specific requirements, such as traveling with a pet, a disability, or young children, to prevent delays. Make sure your carry-on is packed properly in accordance with the carry-on baggage regulations to avoid further slowing down security lines. When you get to the front of the security line, have your boarding pass and passport ready.
Read more: Reasons Why Summer 2022 Will Boost the Tourism Industry
5. Prepare Yourself for Delays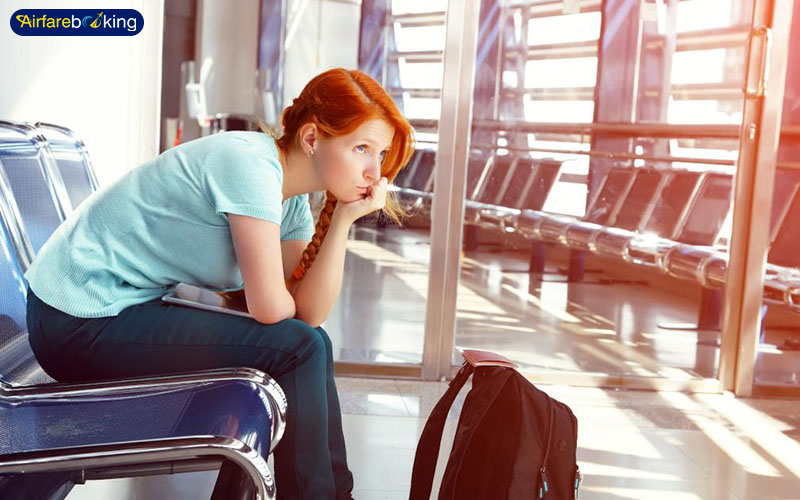 If you expect delays because of bad weather or overbooked flights, dealing with them when they do happen will be easier. It's usually advised to plan for the worst and hope for the best when surviving a holiday airport. Build buffer times into your plan for flights with connections so that a single flight delay won't ruin your entire trip. Bring all necessary items, including food and prescriptions, in your carry-on luggage to avoid paying high rates at the airport especially if you've booked international flight tickets.
6. Prepare Yourself for Security
If you're flying, make sure you're ready before going through security. Put your jewelry, keys, belts, phone, and change in your carry-on instead of emptying your pockets as you wait in line. If there is a family lane available and you are driving with children, use it. Make sure your child is informed of what to expect. Assure them that all "lovies" and carry-on toys must be inspected before being handed over. Kids under the age of 12 may wear their shoes.
7. Book Your Travel Either Early or Late
If you haven't planned your holiday travel yet and need to buy a ticket last-minute, try looking for flight schedules that depart early in the morning, late at night, or mid-week rather than popular travel days like Thursday through the weekend. These flight times frequently result in fewer travelers at the airport, shorter lineups, and simpler navigation. Sometimes choosing to travel on Christmas Day or New Year's Eve means paying less for a flight and avoiding the crowds and long waits. Furthermore, you can grab the cheapest last minute flight deals from Canada to India with Airfarebooking.
To Sum Up
Stress management for holiday travel doesn't always have to be so difficult. You can reduce anxiety and improve your travel experiences by putting these 7 easy but effective ways to deal with holiday travel stress into practice. However, the important thing to keep in mind is to put your well-being first, keep a cheerful attitude, and concentrate on making lifelong memories during this special time of year. Additionally, you can visit Airfarebooking.com to book cheap international flight tickets from USA to India.
Read more: 9 Reasons to Choose India as a Holiday Destination