5 Enchanting Places To Visit in July in India To Savour The 2023 Monsoon
Monsoon season is one of the best times of year for vacationers to experience India's splendor, which offers ecstasy, beauty, and divine delight. Even though some people may not feel it is particularly safe to travel during the monsoon, raindrops have the power to transform your dread into a mild sense of adventure.
The month of July signifies both the beginning of the monsoon season and the end of the summer. Each year, thousands of travelers book international flights to India and visit the places that are best explored during the monsoon. The most gorgeous places to visit in India in July feature both a natural allure and aesthetic appeal. With their rumbling sound, the pleasant, refreshing smell of the earth, and small droplets of water on green plants, the monsoons in July offer a respite from the summer and a peaceful experience.
Therefore, if a trip in July is on your to-do list, relax! This post will walk you through the 5 enchanting places to visit in July in India to savour the 2023 monsoon. Book international flight tickets from Canada to India and experience the fresh monsoon season of India. Here is a list of the best July travel locations in India that have something to offer every kind of traveler.
5 Mesmerizing Places to Visit in July in India 2023
As July draws near, the monsoon is picking up its speed, bringing relief from the scorching summers. And for those who missed out on a great summer vacation, here is a list of 5 enchanting places to visit in July in India to savour the 2023 monsoon. So, gather your things and book international flight tickets to India to enjoy the beautiful weather of the monsoon.
1. Kerala
Kerala also referred to as "God's Own Country," comes to life in July with gushing rivers, lush vegetation, and swinging coconut trees. The verdant hill station of Munnar, the waterfalls of Athirapally and Vazhachal, and the Alleppey backwaters are all at their most spectacular when it rains. Kerala, with its breathtaking natural surroundings, welcoming natives, and unique attractions, is unquestionably among the top places to travel in India in July that will leave a lasting impression.
Places to Visit in Kerela: Munnar, Periyar, Alleppey, Ponmudi, and Vembanad
Things to do in Kerela: A trip to a spice plantation, a viewing of Theyyam and Kalaripayattu, a backwaters cruise, and an Ayurvedic treatment are all recommended. Even a houseboat or treehouse is an option for lodging.
Weather in Kerala: In the month of July, Kerala's typical temperature ranges from 24 to 30 degrees Celsius.
2. Valley Of Flowers, Uttarakhand
The Valley of Flowers is one of the Indian locations on the list of UNESCO World Heritage Sites and is situated at a height of roughly 3,858 meters above sea level. When traveling through the Valley of Flowers, one can see how the attractive valley is frozen in the winter but blossoms into a vibrant splendor as the summer approaches. Due to the early monsoon rainfall, this place is among the best in India to visit in July.
Places to Visit in Valley Of Flowers: Sri Hemkunt Sahib, Guru Gobind Singh is claimed to have used Sri Hemkunt Sahib, 5.7 km from the Ghangaria camping area, as a place to meditate in a previous incarnation.
Things to do in Valley Of Flowers: Visit Hemkunt Sahib, go cycling to Bheem Pul, arrange a relaxing vacation near the Saraswati River, and take pictures.
Weather in Valley Of Flowers: 19 degrees Celsius maximum
3.  Coorg, Karnataka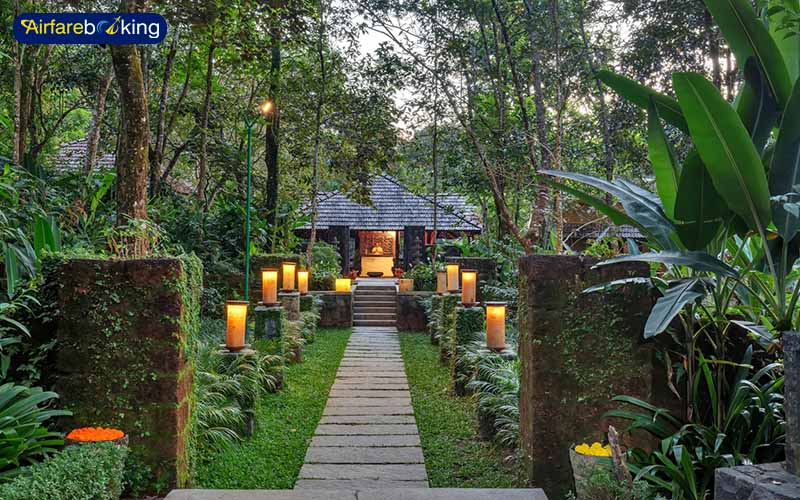 The hill town of Coorg in Karnataka, known as the "Scotland of India," is renowned for its mild climate, tea and spice farms, and breathtaking expanse of woodland. The Irupu and Chelavara waterfalls serve as good illustrations of how the town's views improved in July. If you're searching for an adrenaline rush, the rushing Barapole River is the best river for rafting. Additionally, you can Last Minute flight tickets from Canada to India with Airfarebooking, the one-stop for all your travel.
Places to Visit in Coorg: Madikeri Fort, Tadiandamol Peak, Cauvery Nisargadhama, Omkareshwara Temple, Raja's Seat, Namdroling Monastery, and Nagarhole National Park.
Things to do in Coorg: Discover the incredible grandeur of Coorg's waterfalls, visit Dubare Elephant Camp, go rafting on the Barapole River, see wildlife at Pushpagiri Wildlife Sanctuary, and indulge in Kodava cuisine.
Weather in Coorg: The temperature is roughly 20 degrees Celsius during the day and 13 degrees Celsius at night.
4. Mahabaleshwar, Maharashtra
The stunning hill town of Mahabaleshwar in Maharashtra, which is hidden away in the arms of Mother Nature, is one of the best destinations to visit in July. Its gloomy conditions, light showers, and the cooling fragrance of the luxuriant flora all around make it the perfect location for a romantic getaway. If you want to combine sightseeing with a little adventure, trekking to the breathtaking hill station observation points can be a great option.
Places to Visit in Mahabaleshwar: Venna Lake, Lingmala Waterfall, Chinaman's Falls, Wilson Point, Dhobi Waterfall, Arthur's Seat, and Pratapgarh Fort
Things to do in Mahabaleshwar: Take a boat ride on Venna Lake, explore the fascinating Rajpuri Caves, browse at Town Bazar, go to the Wax Museum, and visit the well-known Mahabaleshwar views.
Weather in Mahabaleshwar: July is the best month to travel because the average temperature is between 19 and 27 degrees Celsius.
5. Udaipur, Rajasthan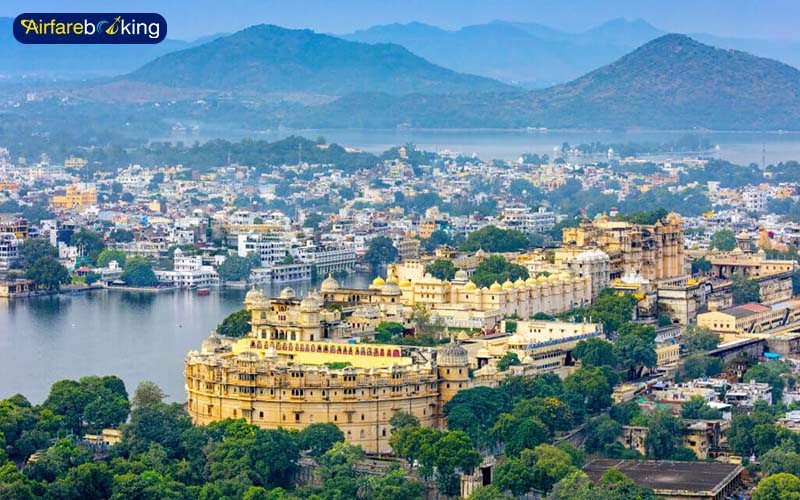 Rajasthan, which has some of the lowest rainfall levels in the nation, is a great place to travel in July. Without a doubt, Udaipur is the state's most alluring destination to visit in July. As there is little possibility of rain, it is easy for visitors to travel and comfortably enjoy the main attractions and things to do in Udaipur. This is one of the top destinations in India to visit in July.
Places to Visit in Udaipur: Lake Pichola, Saheliyon Ki Bari, City Palace, and Lake Fateh Sagar are some of the top places to see in Udaipur.
Things to do in Udaipur: Some activities to do to make your trip more memorable include going on a sightseeing tour, boating on Lake Pichola, and taking gorgeous shots of the sunset.
Weather in Udaipur: 28-38 degrees Celsius
Pack your bags and get ready for a tranquil, educational, or exciting July in India, whichever suits your fancy. There are lots of places to explore, enjoy, and capture on camera. Simply make sure to Business Class flight tickets to India from Airfarebooking to get the best prices.
Frequently Asked Questions (FAQs)
What are the best places to visit near Delhi in the month of July?
Among the best places to travel in July near Delhi are Mussoorie, Nainital, Dharamshala, and McLeod Ganj. These places surely offer a much-needed break from Delhi's sweltering heat.
What are some of the best places to visit in July in India for couples?
July is a popular month for couples to go to India, and some of the top places to go are Udaipur, Ooty, Darjeeling, and Shimla. These places offer pleasant weather and a romantic atmosphere. So book cheap international flights from Canada to India with Airfarebooking now!
Also Read: 7 Easy But Effective Ways to Deal with Holiday Travel Stress