Food Guide: 7 Best Pizzerias Around the Globe
Pizza is arguably one of the most loved dishes in the universe. Sure, the dish was initially birthed by Italy but it has been embraced by the whole world. Although the main question that arises is with so many options available where does one find the best pizza in the world? Well, not to worry if you are a hardcore pizza lover and ready to travel to lengths for it, then we have brought you a list of the 7 best pizzerias in the world.
Additionally, you can get your hand on cheap international flight tickets simply by visiting the site AirfareBooking.
Honestly, it's a quite tough job to rate the best pizzerias in the world especially when there are places around the globe claiming to serve the best slice. It may anger some Italians but the truth is not all good pizza is to be found in Italy. In fact, there are many pizzerias around the globe that prove that a delicious slice has no borders. So, to help you out in your quest to find the best pizzas in the world, we have compiled a list of the top 7 best pizzerias around the globe.
Now, let's get ready to renew your love for the most loved dish in the world, Pizza. Here's a list of the top 7 Best Pizzerias in the world. So, if you are taking international flights from Canada to India make sure to drop into these best pizzerias around the globe.
1.  Pizzeria Gino Sorbillo, Naples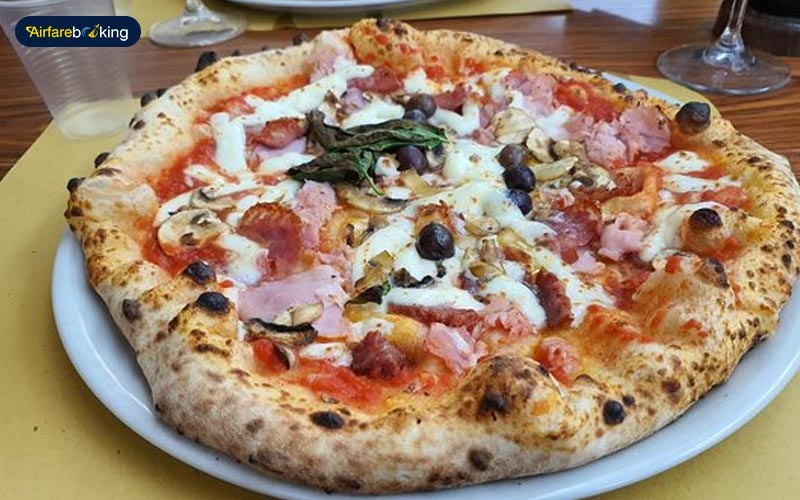 What better way to begin the list of best pizzerias around the globe than the land of pizza itself? Naples, a city in southern Italy, is well-known across the world for its endless supply of pizzas. The city is the birthplace of pie, and finding the top pizza joint in town is one of the most difficult tasks here. However, Pizzeria Gino Sorbillo, located on the ancient, historic Via dei Tribunali, has won some of the most prestigious accolades in the business. Enjoy the mouthwatering flavor of sizzling pizza at Pizzeria Gino Sorbillo, one of Naples' most renowned eateries. The popularity of Gino Sorbillo's pizzas is indisputable! To get the best pizza in the world, either get here early or prepare yourself for one of the longest food lines!
2.  Pepe in Grani, Caiazzo, Italy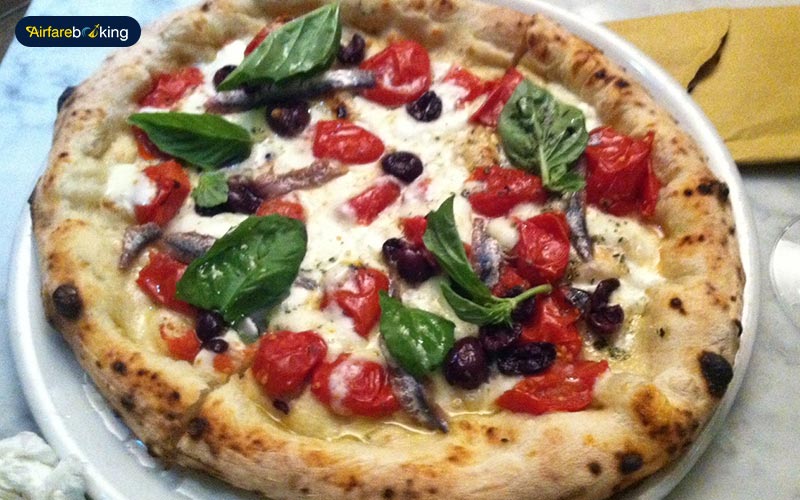 Under the direction of Franco Pepe, delicious dishes are prepared at this renowned, three-story restaurant using ingredients from nearby farmers. There is much to love, from unique pizzas like the Fig and Strong Cheese Pie to traditional pizzas like the Margherita and Fried Pizza Calzone. It's understandable why Pepe in Grani earned the top spot on the 2018 list of "50 Top Pizzas." Even Pepe himself had an appearance in the popular Netflix comedy Ugly Delicious. Netflix comedy. Yes, there's no doubt that this is among the nicest places on earth. Book direct flight tickets now from AirfareBooking and arrive in the land of pizzas.
3.  Pizzeria Mozza, Los Angeles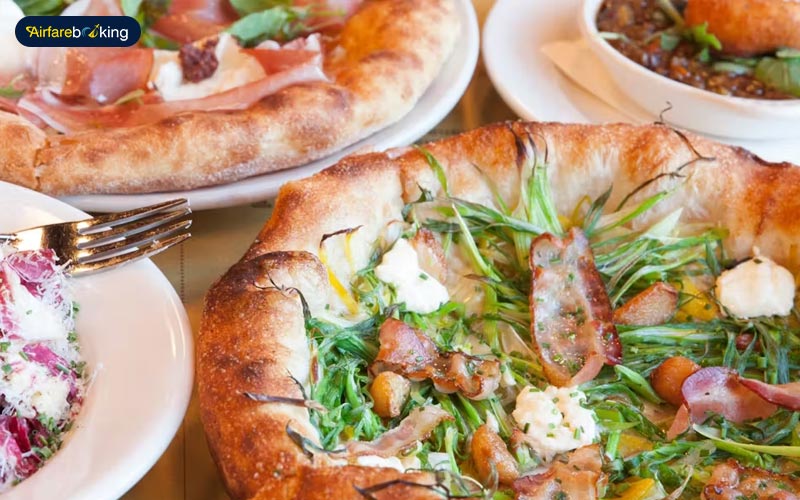 They say cooking is an art and so is making a pizza. This art travels through Italy at Pizzeria Mozza in Los Angeles and melds flawlessly with the ingredients and crust from California. Its crust is well-known for being chewy and crispy, sweet and sour, and bringing out the greatest flavors. A small, stylish establishment filled with ravenous patrons is called Pizzeria Mozza. To ensure a prompt seat, make reservations. When in the area, don't forget to visit this particular location.
4.  Pizzeria Bianco, Phoenix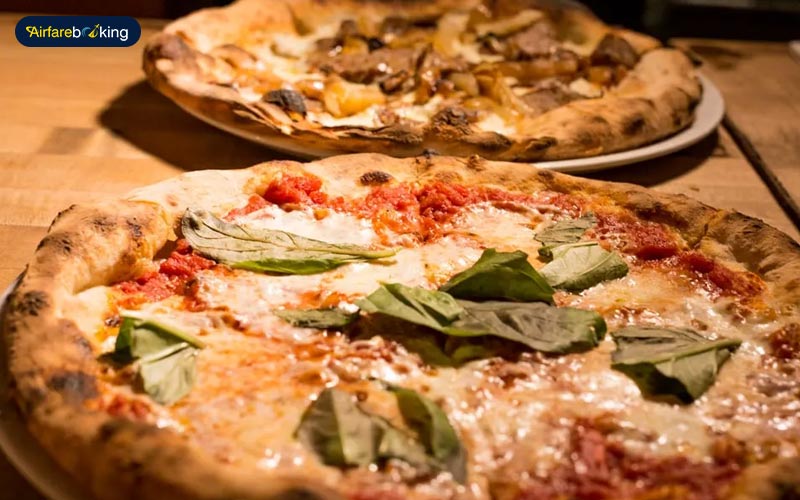 A pizzeria that strongly favors excellence over quantity. The most renowned pizzaiolo in America, Chris Bianco, crafts these pizzas with deft hands from fresh, local ingredients. The waitresses' friendliness was the icing on the cake. Make sure to check this place off in your travel and we guarantee you won't find a happier place. You can simply book air tickets online from AirfareBooking and get your dream pizza destination.
5.  Pizzeria L'Operetta, Singapore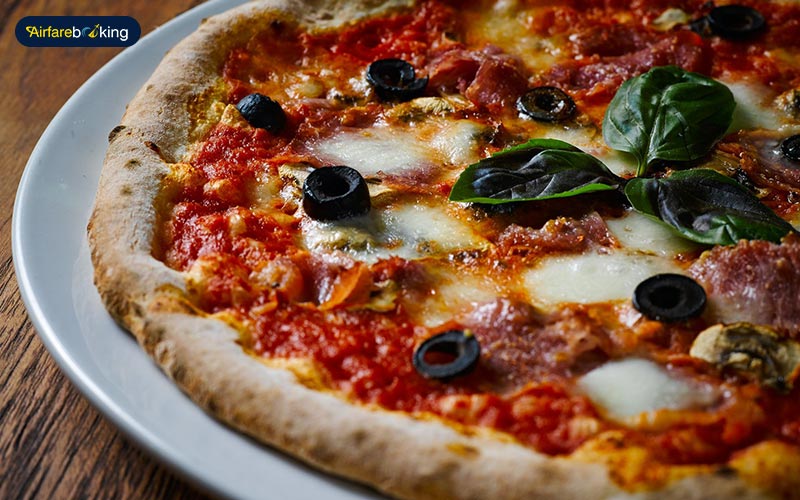 If your summer plans include eating Napoletana pizzas but Naples seems too far away to warrant an overseas trip, Singapore has the location you need. The greatest spot to eat real Napoli pizza is Pizzeria L'Operetta in Singapore, which has received certification from the VPNA (Verace Pizza Napoletana Association). Pizza enthusiasts in Singapore appreciate this popular establishment, which is located at Gopeng Street in Icon Village. If you appreciate trying new foods, come here to eat and enjoy a special pizza where the Napoletana Pizza includes Japanese elements as well.
6.  Rudy's Pizza, Manchester, UK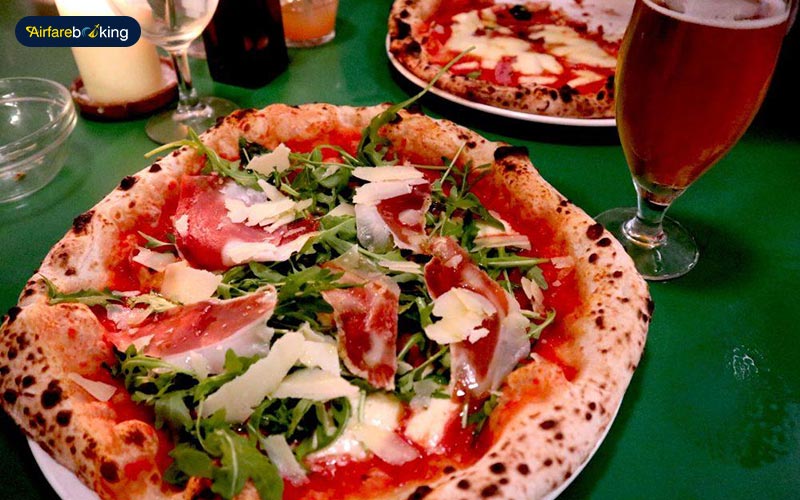 Rudy's dough double ferments for 24 hours and cooks in one minute, giving diners a mouthwateringly delicious floppy pizza to devour. Rudy's focuses on Neapolitan Margherita and Marinara pizzas, just like many of our greatest pizzerias. Even so, any of their pizzas, including the Portobello, Tonno, and Ancozzese varieties, are deserving of a try. Get your hands on affordable flight tickets by simply giving AirfareBooking a search while you are at it.
7.  Gazzo, Berlin, Germany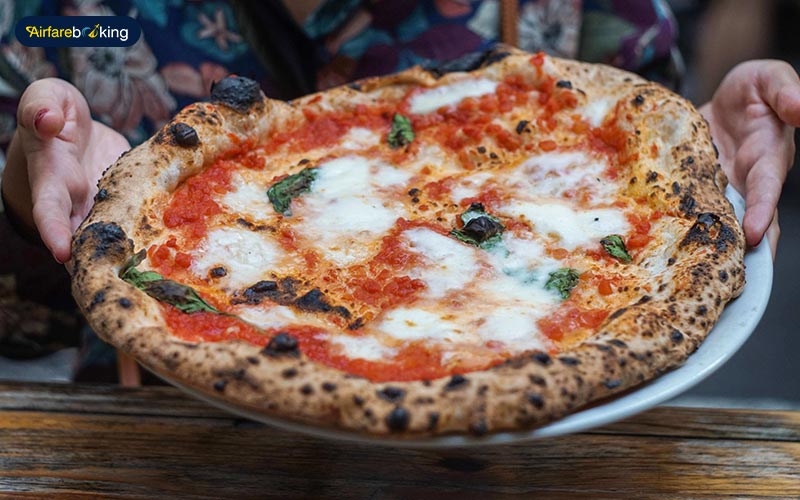 Gazzo, which specializes in sourdough handmade pizzas, has a variety of unconventional choices. On request, four of their nine signature pizzas can be converted vegan, and they frequently change the available seasonal specialties. The Number 3 Pizza, which has zucchini, organic feta, garlic, organic mozzarella, and lemon, and the Number 7 Pizza, which has fennel salami, locally produced organic goats curd, mozzarella, rucola, and tomato, are two of the customer's favorites. Book your international flight tickets now and pack your bags to go on an adventure of pizzas.
FAQs
Which is the best place to get pizza in the world?
There are several places in the world to get the best pizzas such as Joey's House of Pizza (Tennessee), Juliana's Pizza in New York, and Duetto Pizza and Gelato (Florida) among others.
Which city in the world has the best pizza?
New York has recently declared to have the best pizzas in the world.
Which Italian city has the best pizzas?
The best place to savor a pizza in Itlay is Naples. Book direct flight tickets now from AirfareBooking and arrive in the land of pizzas.
Also Read: List of Prohibited Items and Dangerous Goods for Different Airlines to India