List of the Cleanest and Must-visit Railway Stations in India
India is a popular travel destination and acts as host to more than millions of international travelers each year. Due to the pandemic, the tourism industry was struck a devastating blow but the situation is improving now and as more and more nations are opening their borders, it is making the curious traveler thirsty to go and explore more places. 
When traveling in India, not only do the lovely destinations capture your hearts, the journey to your favorite places is a treat in itself. As someone said, "The journey is beautiful in itself", are you wondering how to make the most out of your vacation in India? Book air tickets online from Canada to India with Airfarebooking and travel between your travel locations using trains like the millions of local Indians and international travelers do. Public transport modes like trains are for the people and for enhancing people's travel experience, the government has initiated campaigns like 'Swachh Bharat Abhiyan has shown immediate effects. Scroll down to see the list of the cleanest railway stations in India.
Cleanest Railway Stations in India
Indian railways run around 14,300 trains on a daily basis and for efficient transportation, Indian railways have updated their services. The changes include increased staff, CCTV surveillance, more dustbins, and a cleaner environment. Have a look at the cleanest railway stations in India. 
Visakhapatnam Railway Station: 
Visakhapatnam is the largest city of Andhra Pradesh state and famous for its big ports and mesmerizing sights of the Ramakrishna Beach and the Submarine Museum. The Visakhapatnam Railway Station is a terminal station with trains passing over 8 platforms. The Visakhapatnam Railway Station is overseen by the East Coast railway of the Indian railways. 
Get cheap flight tickets from Canada to Visakhapatnam on Airfarebooking and plan your bags for a heartwarming vacation waiting ahead.
Jaipur Junction Railway Station: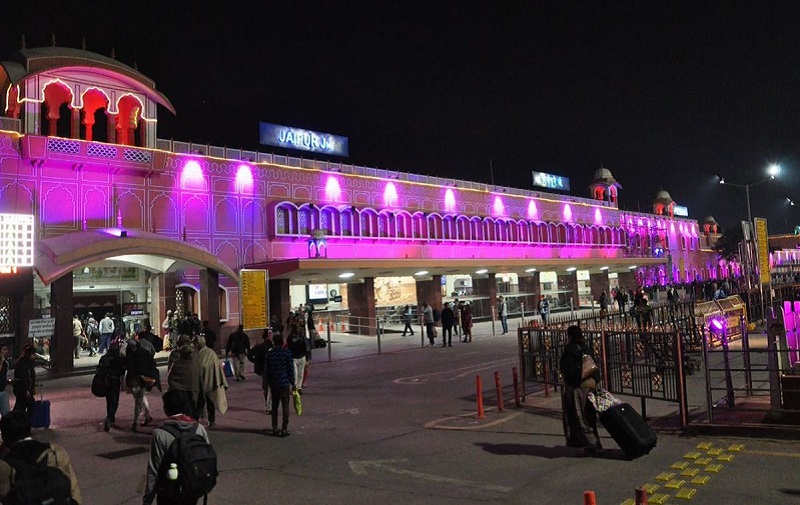 Jaipur is one of the busiest railway stations in Rajasthan. The Rajasthan state of India is popular amongst both national and international travelers because of its rich culture and history with massive forts and traditional markets creating a sight to behold. Jaipur is the capital city of Rajasthan and is also known as the 'Pink City of India'. It offers a lot of things to do and many places to see, so make sure to add it to your list of places to visit in India.
Thiruvananthapuram Central Station:
The Thiruvananthapuram Central Station is one of the busiest and the biggest railway station in India. It offers transportation services to more than 300,000 people in Kerala daily through its five platforms. Even after being such a large station, it is cleaned regularly and proper hygienic conditions are maintained here. If you are traveling to Kerala for a relaxing backwater experience visit the tranquil beaches here, visit museums and zoos. The Thiruvananthapuram Central Station offers a lot of amenities like restaurants, resting rooms, internet browsing centers, and bookstalls with the latest gadgets added to the station's security and video surveillance. 
Chhatrapati Sivvaji Terminus:
The Dream City – Mumbai is a magical place filled with bustling life. Big beaches, Skyscrapers, energetic crowds, and the luxurious lifestyle all shape various trends in India. Whether you are traveling to or from Mumbai, taking a train through the Chhatrapati Sivaji Terminus is advised. It serves over 3,000,000 people every day. If you are a curious traveler and interested in knowing about the various cultures then the Chhatrapati Sivaji Terminus is a must-visit UNESCO heritage site for you.
Are you searching for flights to India? Book flight tickets from Canada to Mumbai on Airfareboopking and travel in comfortable flights to your destination. 
The highest railway station in India, Ghum Railway Station, is situated at a height of 2,258 meters near Darjeeling in West Bengal. It is also the 14th highest railway station in the world. Darjeeling which is located near the Ghum Railway Station is a lovely hill station and a popular travel destination for both national and foreign travelers. Enjoy the picturesque views of plantations while traveling between the clean railway stations of India. 
Modern technologies like train apps showing the live status of trains, schedules, arrival and departure information, have made it possible for effortless travels in India. Airfarebooking brings you affordable holiday packages to India from Canada for you to save greatly on your travel expenditures and have a memorable flight experience.
Also Read: Top Eight Instructions for Budget Travel in India