You'll be needing to bookmark or save this checklist to refer to when the time of your trip gets closer- no matter where you're going or for what purpose. Print it so you can edit and use accordingly.
Let's know it without further delay.
Start With the Right Travel Luggage
It's imperative that you start with the right travel luggage to pack for the kind of trip you're about to make.
1) Rolling bags: Durable and ideal for trips with rocky, rough paths. Allows your luggage to roll when it's heavy.
2) 4 wheeled suitcases: Too much luggage? 4 wheeled suitcases are perfect to accompany you and it keeps the weighty load off your hands and wrists.
3) Duffel bags: Simple and lightweight, it is ideal for situations when you're carrying lesser luggage.
4) Wheeled backpack: While backpacks are handy, wheeled ones can help you alternate between carrying it on you and rolling it around with you. Ideal for trips where you need to pack a lot and walk for longer periods of time.
5) Travel backpack: Versatile for trips where you need to be mobile and hands- free with substantial luggage.
6) Carry on: To keep all your essentials, documents, products, passports, whatever you can think of, close to you while saving time and check- in fees at the airport.
Organise Your Luggage the Right Way
If you have a lot of things to pack in your luggage, you need to organise it the right way so you don't have to turn the whole bag upside down to find a single item.
For this purpose, packing organisers are necessary to layer all your belongings and make way for even more space for you, should you need it. 
Get some packing cubes or vacuum packed compression sacs online. Organise everything by type, for example, pants in one cube, shirts in another, accessories in another and a toiletries bag separately.
Or pack outfit sets together. If you have bulky luggage, use compression sacs or cubes to reduce their weight and space by about 80%. They'll also help in packing your belongings wrinkle- free.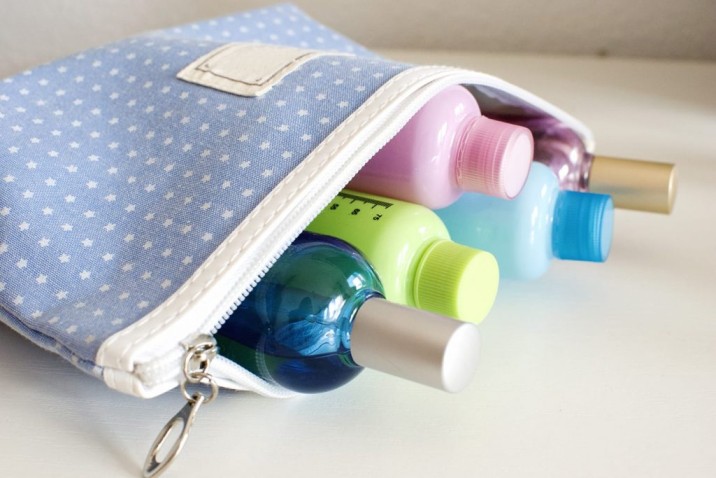 Pack Your Toiletry Bag
Before doing anything, remember TSA 3- 1-1 rule of packing a toiletry bag:
Liquids, gels, aerosols, creams, and pastes must be 3.4 ounces (100ml) or less per container, and they must be stored in one quart-sized, clear plastic, zip-top bag.
Here's the basics of what should be included in your toiletry bag:
1) Toothbrush, toothpaste, mouthwash
2) Hair brush/ comb, hair ties, barrettes/ bobby pins
3) Deodorant
4) Shampoo and conditioner
5) Sunscreen and/ or face lotion with SPF
6) Make up packed in a washable, leak- proof sac
7) Face wash and/ or makeup remover wipes, Q-tips
8) Night time moisturizer/ cream
9) Lip balm with SPF, lipstick or lip gloss
10) Personal hygiene items
11) Feminine hygiene products
12) Extra contacts, solution, and contact case
13) Sunglasses and prescription glasses 
14) Prescription medication with the label/ script
Prepping Your Carry On
This should be a small bag or handbag, something that can be carried around with you easily anywhere you go. A shoulder bag or a tote bag should do the job while keeping you from all worries.
Here's the essentials you'll be needing in your carry on:
1) Mobile device and charger
2) Laptop, iPad, and charger(s)
3) Headphones (try noise-reducing headphones if you're sensitive to sound)
4) Camera and GoPro/video camera, memory card, and chargers
5) Electrical converters and adapters
6) Travel pillow, blanket, eye mask, and ear plugs
7) Notebook/ journal and pen
8) Lip balm and cream 
9) Water bottle (you'll need to fill it up after getting through TSA)
10) Guide books, travel guides, maps, language guides, etc. (if you will need any of these upon arrival at your destination)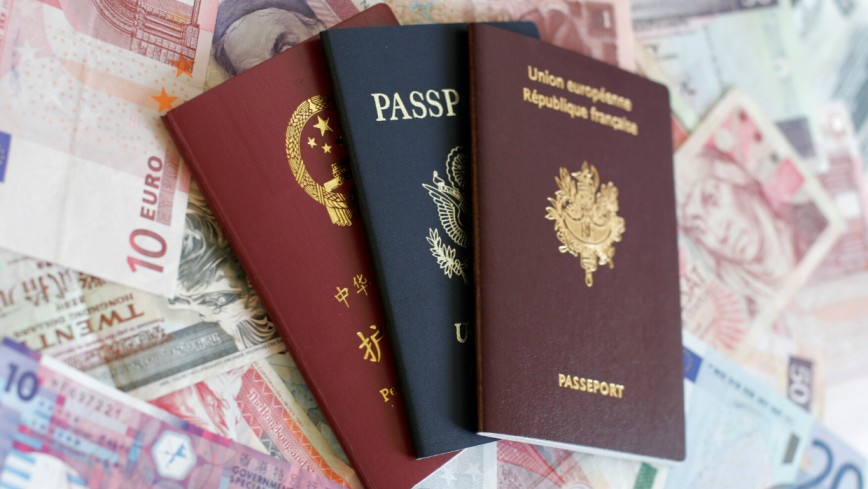 Make a separate section for necessary documents in your carry on:
1) Passport/visa(s)
2) Personal ID/Student ID card 
3) Frequent flyer card(s) and other loyalty program card numbers
4) Cash and credit card(s) (call your credit card companies before you travel to inform them of your travel, otherwise they might turn them off to prevent perceived fraud)
5) Health insurance cards/document(s)
6) Travel insurance information
7) Reservations and itineraries (print them, and save them electronically too for easy access)
8) Hotel and/or tour contact information
9) Transportation tickets (plane, train, bus, car, etc.)
10) Emergency contacts and important addresses
11) Copies of all these things in case you lose your wallet
No matter where you need to go, we're offering the best flight rates, best international flight deals and even best last minute flight deals. Avail the unpublished deals on all flights, we're just a call away from you.